Send custom vintage Thank You Cards to show your appreciation!
You've just celebrated your upcoming nuptials with your closest family and friends. They were so wonderful to you with the gifts they gave, sending a special sentiment of thanks is the least you can do. These designer Thank You cards can help you do just that. Many of these cards have templates for easily adding a pre-printed message or signature, or you can order them blank inside for handwriting your own personal message of thanks.
• Printed on ultra-heavyweight (120 lb.) card stock with a gloss finish.
• Each card comes with a white envelope.
• No minimum order, bulk discounts apply.
• Available in Greeting Card and Note Card sizes
*Note: Accuracy of page color results is dependent on individual product listing. Discrepancies may occur.
Mint Green Pink Floral Bridal Thank You Card by DreamingMindCards
Navy Blue Pink Floral Bridal Thank You Card by DreamingMindCards
Rustic Burlap Pink Floral Bridal Thank You Card by DreamingMindCards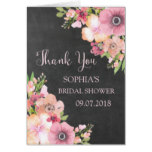 Rustic Chalkboard Pink Floral Bridal Thank You Card by DreamingMindCards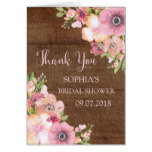 Rustic Wood Pink Floral Bridal Shower Thank You Card by DreamingMindCards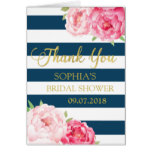 Blue Stripes Pink Floral Bridal Shower Thank You Card by DreamingMindCards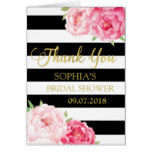 Black Stripes Pink Floral Bridal Shower Thank You Card by DreamingMindCards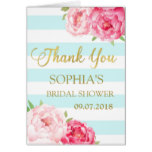 Blue Stripes Pink Floral Bridal Shower Thank You Card by DreamingMindCards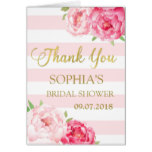 Blush Stripes Pink Floral Bridal Shower Thank You Card by DreamingMindCards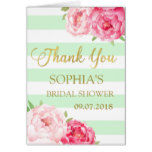 Mint Stripes Pink Floral Bridal Shower Thank You Card by DreamingMindCards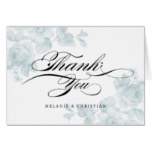 Vintage floral | Thank you note Card by stacey_meacham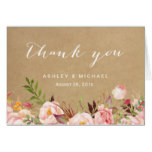 Beautiful Rustic Floral Kraft Thank You Card by CardHunter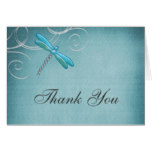 Teal Blue Dragonfly Swirls Thank You Card by printcreekstudio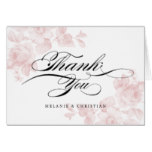 Vintage floral | Thank you note Card by stacey_meacham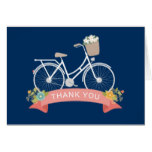 Vitnage Bicycle Floral Navy Blue Coral Thank You Card by CardHunter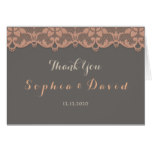 Vintage Peach Grey Lace Wedding THANK YOU Card by Go4Wedding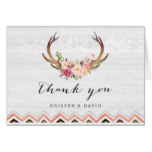 Floral Antler Rustic White Wood Boho Thank You Card by CardHunter
Vintage Chalk Old Wax Seal Wedding THANK YOU Card by GeorgetaBlanaruArt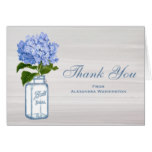 Mason Jar Blue Hydrangea Gray Thank You Card by GroovyGraphics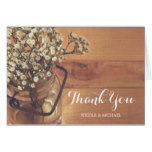 Rustic Baby's Breath Mason Jar Wood Thank You Card by printcreekstudio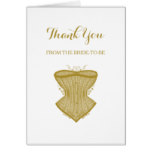 Thank You Chic Gold Corset Lingerie Bridal Shower Card by PartyPlans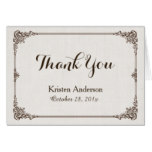 Elegant Ivory Linen Vintage Frame Thank You Card by CardHunter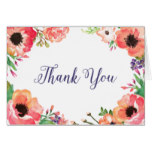 MODERN WATERCOLOR FLORAL bridal thank you card by blush_printables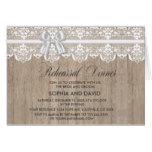 Country Wedding Lace Barn Wood Rehearsal Dinner Card by GeorgetaBlanaruArt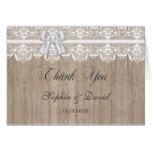 Country Wedding Lace Old Barn Wood THANK YOU Card by GeorgetaBlanaruArt
Vintage Lace Craft Paper Wedding THANK YOU Card by GeorgetaBlanaruArt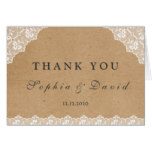 Vintage Lace Craft Paper Wedding THANK YOU Card by GeorgetaBlanaruArt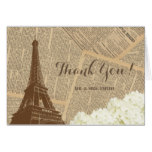 Vintage Pairs Eiffel Tower Old Newspaper Thank You Card by myinvitation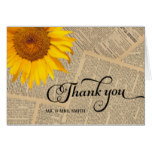 Country Sunflower Vintage Old Newspaper Thank You Card by myinvitation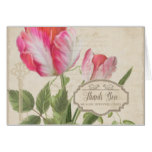 Thank You Notes Vintage Botanical Parrot Tulip Art by LuxuryWeddings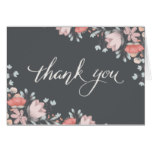 Handwritten Vintage Floral Wedding Thank You Card by pics4weddings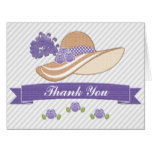 Purple Derby Hat Wedding Shower Thank You Card by OccasionInvitations
______________________________________________________________________________________________
Copying and redistribution or selling of these images is strictly prohibited for both personal
 and professional uses. These paper goods are for sale only through the links provided 
in this site, the designer stores' affiliated sites, or through referrals 
to the same targeted links
______________________________________________________________________________________________