Beautiful Blue Thank You Cards.
Pretty and sophisticated, these Blue Thank You Cards are designed with girly illustrations of Brides and bridal gowns, elegant florals, stylish patterns, birds and birdcages, kitchenware, and ribbons and bows. There is a wide variety of blue shades and hues, such as sapphire, royal blue, baby blue, cerulean, powder blue, and navy blue.
• Printed on ultra-heavyweight (120 lb.) card stock with a gloss finish.
• Each card comes with a white envelope.
• No minimum order, bulk discounts apply.
• Available in Greeting Card and Note Card sizes
 *Note: Accuracy of page color results is dependent on individual product listing. Discrepancies may occur.
Butterfly And Sunflower Floral Wedding Thank You Card by nationalpark_t_shirt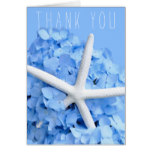 Blue Hydrangea Starfish Thank You Bridal Party Card by sandpiperWedding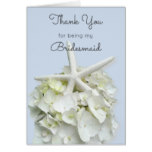 Starfish Floral Thank You Bridal Party Card by sandpiperWedding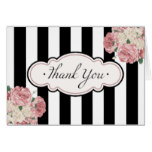 by MetroEvents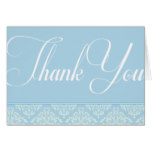 Victorian, Blue and White Card by MetroEvents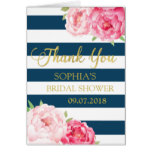 by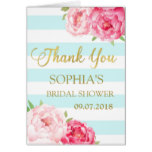 Blue Stripes Pink Floral Bridal Shower Thank You Card by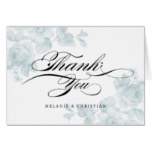 Vintage floral | Thank you note Card by stacey_meacham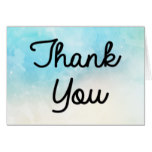 Thank You Blue, Turquoise And Purple Watercolor Card by merrybrides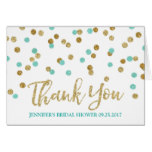 Gold Blue Aqua Confetti Bridal Shower Thank You Card by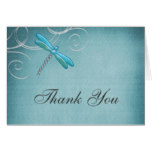 Teal Blue Dragonfly Swirls Thank You Card by printcreekstudio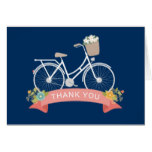 Vitnage Bicycle Floral Navy Blue Coral Thank You Card by CardHunter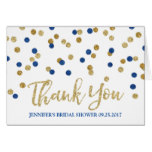 Gold Navy Blue Confetti Bridal Shower Thank You Card by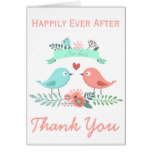 Floral Thank You Lovebirds Blue And Pink Wedding Card by merrybrides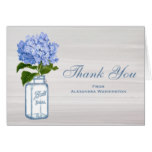 Mason Jar Blue Hydrangea Gray Thank You Card by GroovyGraphics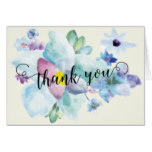 Blue & Purple Watercolor Thank You Note Card by invitationstop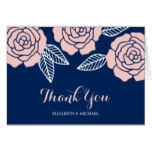 Modern Navy Blue and Blush Pink Rose Thank You Card by printcreekstudio
Bridal Shower Thank You Card Folded | Wedding Gown by Plush_Paper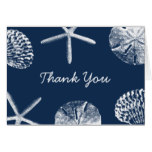 Navy Blue Beach Theme Seashells Thank You Card by myinvitation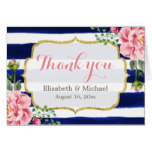 Thank You Watercolor Floral Navy Blue Stripes Card by CardHunter
Wedding dress, chandelier on royal blue Thank You Card by IrinaFraser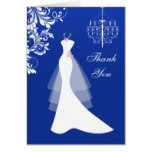 Wedding dress, chandelier on royal blue Thank You Card by IrinaFraser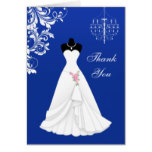 Wedding dress, chandelier on royal blue Thank You Card by IrinaFraser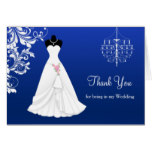 Wedding dress, chandelier on royal blue Thank You Card by IrinaFraser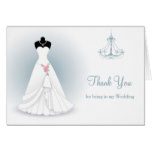 Wedding dress, chandelier on blue gray Thank You Card by IrinaFraser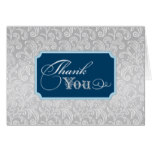 Thank You Folded Cards | Something Blue by Plush_Paper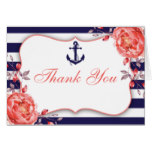 Nautical Themed Wedding Or Bridal Shower Thank You Card by pics4weddings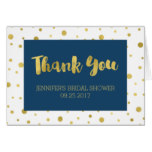 Gold Confetti Navy Blue Bridal Shower Thank You Card by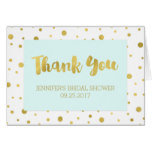 Gold Confetti Light Blue Bridal Shower Thank You Card by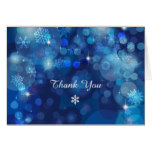 Snowflake Blue Bokeh Winter Bridal Shower Thanks Card by starstreamdesign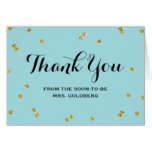 Gold Glitter Blue | Bridal Shower Thank You Cards by NBpaperco
♥