Fancy and elegant Damask Bridal Shower Postage Stamps.
For generations, damask has remained a timeless and classic pattern in all areas of design. These Damask Bridal Shower postage stamps certainly dress up your invitation envelopes and add sophistication and style, in all colors, to match your Bridal Shower theme or color scheme.
• Real U.S. postage      • 100% satisfaction guaranteed
• 3 sizes for all size mailings     • Produced in as few as 48 hours
• Vibrant printing and color     • FREE customization
 *Note: Accuracy of page results is dependent on individual product listing. Discrepancies may occur.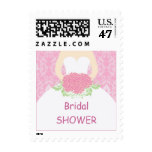 Wedding dress, pink damask Bridal Shower Postage by IrinaFraser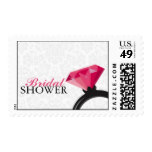 Damask Bridal Shower Postage by fancyeverafter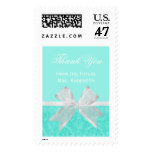 Chic Bridal Shower Thank You Aqua Damask White Bow Stamp by PartyPlans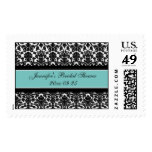 Teal Damask Bridal Shower Wedding Stamps by DreamingMindCards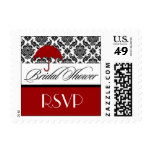 Bridal Shower Postage Stamps Black & White Damask by DamaskDiva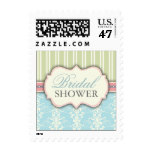 Chic Damask & Stripe Bridal Shower Postage by kat_parrella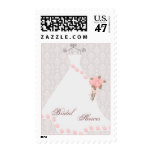 Wedding dress and roses Bridal Shower Postage by IrinaFraser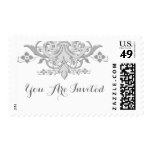 Damask personalized wedding postage damask1 by FancyMeWedding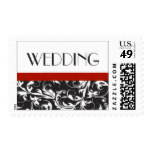 Black and White Damask Elegant Wedding Invitation Stamp by DamaskDiva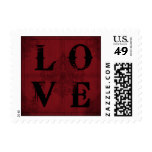 Vampire Bride LOVE Stamp by BridesRequest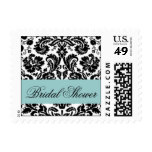 Blue Black Bridal Shower Damask Postage by WeddingCentre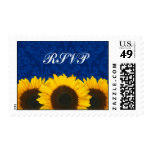 Sunflowers Blue Damask Wedding RSVP Postage by printcreekstudio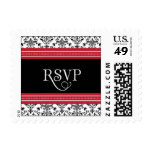 RSVP Red & Black Damask Wedding Postage Stamp by marie7990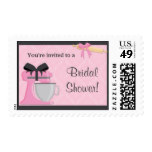 Kitchen Bridal Shower Postage Stamp by eventfulcards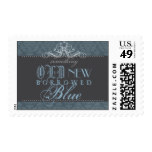 Something Blue Elegant Bridal Shower Postage by kat_parrella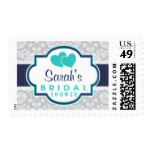 Navy, Turquoise, Gray Damask Bridal Shower Stamp by Favors_and_Decor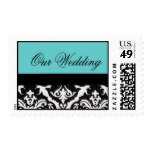 Black and White Damask Wedding with Turquoise Stamp by DamaskDiva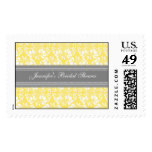 Lemon Damask Bridal Shower Wedding Stamps by DreamingMindCards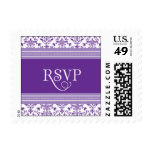 RSVP Purple Damask Elegant Wedding Postage Stamp by marie7990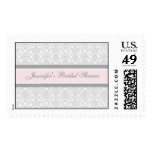 Pink Damask Bridal Shower Wedding Stamps by DreamingMindCards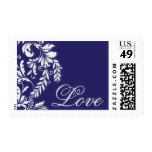 Beautiful Modern Leaf Wedding Love Postage Stamp by alleventsinvitations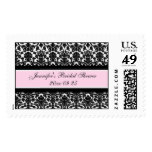 Pink Damask Bridal Shower Wedding Stamps by DreamingMindCards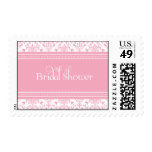 Bridal Shower Pink & White Damask Wedding Stamp by marie7990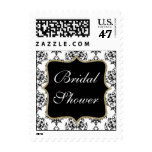 Black & White Damask Bridal Shower Stamp by DizzyDebbie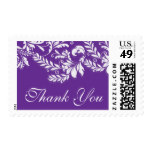 Vintage Leaf Damask Bridal Shower Postage Stamp by alleventsinvitations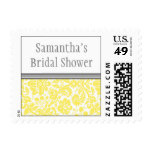 Lemon Grey Damask Bridal Shower Wedding Stamp by DreamingMindCards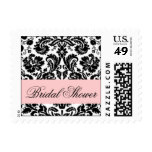 Elegant Pink Bridal Shower Damask Postage by WeddingCentre
WHITE ANTIQUE CHANDELIER | BRIDAL SHOWER POSTAGE by FINEandDANDY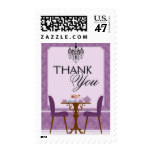 Elegant Tea Party Bridal Shower Thank You Postage by SocialiteDesigns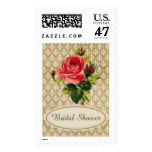 Vintage Gold Damask Pink Rose Bridal Shower Postage Stamp by PartyPlans
Nadeshiko Pink Black White Damask Bridal Shower Postage Stamp by Damask_Wedding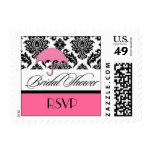 Bridal Shower Postage Hot Pink Damask by DamaskDiva
♥