Beautiful Blue Bridal Shower Postage Stamps.
This collection of happy and heart-filled Blue Bridal Shower postage stamps is elegant and pretty with flowers, diamond rings, bride's dresses, and more. Whether you need light, medium, or dark blue, there is a wide selection featuring many hues of blue, such as baby blue, sky blue, royal blue, sapphire, and periwinkle.
• Real U.S. postage • 100% satisfaction guaranteed
• 3 sizes for all size mailings • Produced in as few as 48 hours
• Vibrant printing and color • FREE customization
*Note: Accuracy of page color results is dependent on individual product listing. Discrepancies may occur.
Sort by: date created | popularity
Showing 129 - 160 of 692 products.
<< < 1
2
3
4
5
6
7 8 9 10
>
>>
Damask Bridal Shower Postage Stamp by fancyeverafter
Winter Bridal Shower postage stamps by PMCustomWeddings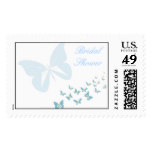 KRW Blue Butterfly Bridal Shower Stamp by KRWWedding
Thank You Stamps by theflowershop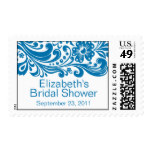 Print Floral Swirl Damask Bridal Shower Stamp Blue by celebrateitweddings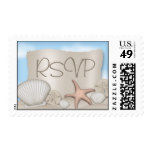 On the Beach - RSVP Wedding Postage Stamps by PersonalPostage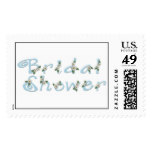 KRW Blue Daisy Bridal Shower Stamp by KRWWedding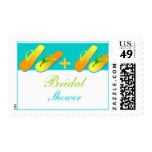 Flip-Flops Bridal Shower Postage Stamps by OntheBeachWeddings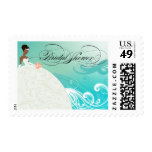 Blue Bridal Shower Wedding Postage by Special_Occasions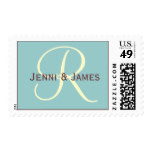 Custom Monogram R Cream Blue Brown Wedding Stamp by WeddingCentre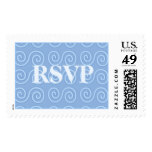 Cream and Blue RSVP Swirls Invitations Postage Stamp by thebirthdayshop
Pink Navy Gerbera Daisy Personalized Wedding Postage by wasootch
blue bridal shower postage stamp by aslentz
Blue Hawaii Bachelorette Party Postage by holidayhearts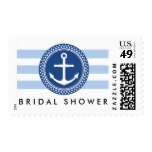 Nautical bridal shower postage, anchor and stripes postage stamp by TheStationeryShop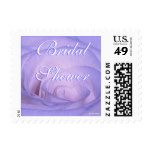 Blue Lilac Rose Photo Bridal Shower Stamp by epclarke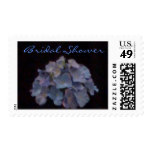 Blue Hydrangea - Bridal Shower Stamp by plannedtoperfection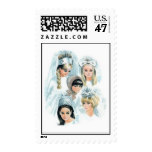 Vintage Wedding Stamp by Debster222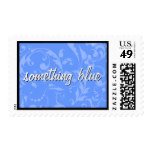 Something Blue Stamp by EverAfter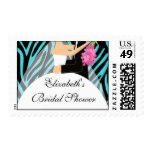 Trendy Turquoise Zebra Bride Bridal Shower Postage by celebrateitweddings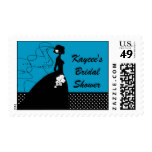 Blue Bride Bridal Shower Postage Stamp by celebrateitweddings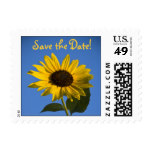 Sunflower, Save the Date! Postage by elyssa444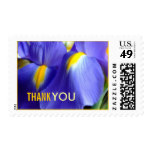 Iris Thank You Postage Stamp by floraluniverses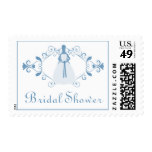 Elegant Swirls Bridal Shower Postage, Blue Postage by Dynamic_Weddings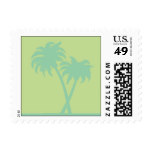 Palm Tree Postage by simplysostylish
White Wedding Gown Postage by SquirrelHugger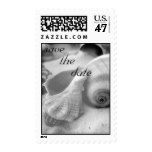 seashell white sand bw postage by justnaki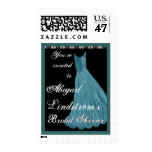 BLUE Gown - Bridal Shower Invitation Stamp by JaclinArt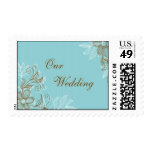 Elegant Blue and Brown Floral Postage Stamp by Eternalflame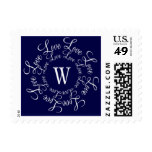 Postage Stamps Navy Blue Wedding Love Monogram W by Initialreaction
Gift Box Starfish Bridal Shower Invitation Postage by sandpiperWedding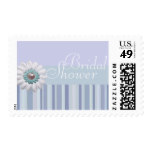 Bridal Shower Wedding Shower White Daisy Stamps by thebirthdayshop
Sort by: date created | popularity
Showing 129 - 160 of 692 products.
<< < 1
2
3
4
5
6
7 8 9 10
>
>>
♥