Seasonally themed Fall and Autumn Bridal Shower invitations.
Reds, oranges, yellows, browns, and other fall inspired colors are the main design hues of these Autumn Bridal Shower invitations. Celebrate the changing of the leaves on the trees, and the Bride-to-Be's special Shower celebration with custom made invitations. Autumn is a beautiful time of year where the trees are filled with beautiful colors. Make your Fall Bridal Shower just as beautiful, and compliment your celebration with professional Autumn Bridal Shower invites. Personalized them for your occasion with the wording you need. You'll either have a free and easy proofing process with the designer or you'll be able to set them up yourself. Either way, you'll be getting exactly what you want. They are then professionally printed and delivered to you.
• Different invitation paper types from which to choose.
• High quality, full-color, full-bleed printing.
• Bulk discounts apply.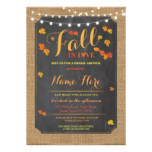 Bridal Shower Party Fall in Love Autumn Invite by WOWWOWMEOW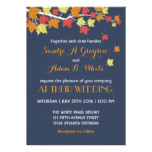 by raindwops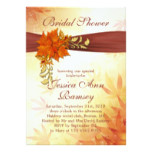 Red & golden Autumnal leaves Bridal Shower Invite by IrinaFraser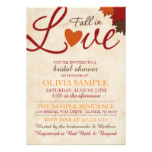 Fall in Love Bridal Shower Invitation by PixieToesInvitations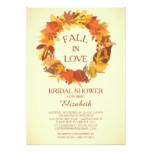 Modern Fall Autumn Wreath Bridal Shower Invitation by invitationstop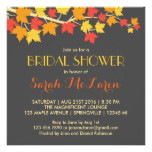 Maple Leaves Autumn Bridal Shower Invitation by raindwops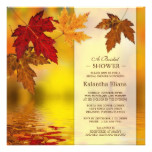 Fall Bridal Shower Invitation With Autumn Leaves by
pics4weddings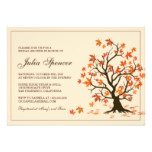 by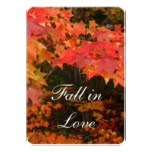 Autumn Leaves Wedding Bridal Shower Invitation by bridalwedding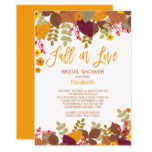 by invitationstop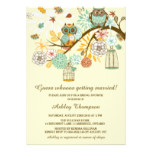 Whimsical Autumn Owls Bridal Shower Invitation by misstallulah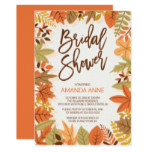 Modern Autumn Leaves Bridal Shower Invitation by invitationstop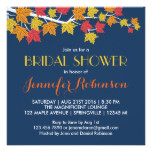 Maple Leaves Navy Blue Fall Wedding Invitation by raindwops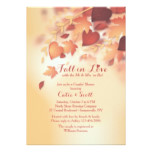 Autumn Love Invitation by heartfeltclub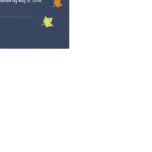 Navy Blue Autumn Wedding RSVP Card Maple Leaves by raindwops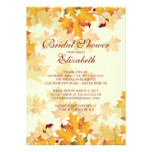 Autumn Fall Leaves Bridal Shower Invitation by celebrateitweddings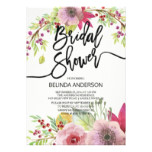 Modern Autumn Floral Bridal Shower Invitation by invitationstop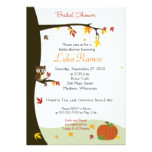 Autumn Halloween 5x7 Bridal Shower Invite by allpetscherished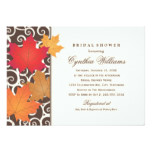 Bridal Shower Invitation | Autumn Fall Theme by Plush_Paper
 *Note: Accuracy of page theme results is dependent on individual product listing (from Zazzle). Discrepancies may occur.
♥