Truly pretty Turquoise and Teal Thank You Cards.
Send custom Turquoise and Teal Thank You Cards to all of your family and friends following your Bridal Shower celebration, or other party or gathering. These cards are designed with beautiful flowers, photo templates, and modern patterns such as polka dots, elegant damask, traditional gingham, chic zebra print, and trendy chevron zigzag.
• Printed on ultra-heavyweight (120 lb.) card stock with a gloss finish.
• Each card comes with a white envelope.
• No minimum order, bulk discounts apply.
• Available in Greeting Card and Note Card sizes
 *Note: Accuracy of page color results is dependent on individual product listing. Discrepancies may occur.
Beach Ocean Starfish Couple Thank You Card by coastal_life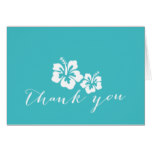 Turquoise Hibiscus Flowers Thank You Cards by myinvitation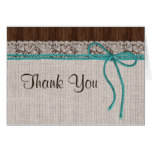 Rustic Turquoise Wedding Thank You Card by pics4weddings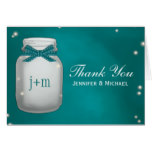 Teal Mason Jar Fireflies Wedding Thank You Card by OccasionInvitations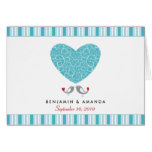 Love Birds Custom Striped Thank You Card (aqua) by TheWeddingShoppe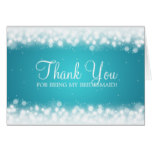 Thank You Bridesmaid Magic Sparkle Turquoise Card by Rewards4life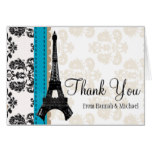 TURQUOISE AND BLACK DAMASK EIFFEL TOWER THANK YOU CARD by OccasionInvitations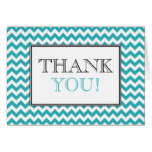 Chevron Turquoise & White Thank You Card by starzraven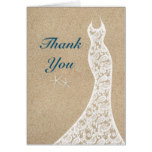 Beautiful Beach Thank You Card in Turquoise by prettyfancyinvites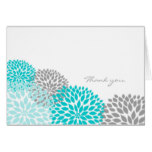 Turquoise and Gray Dahlia Blossom Thank you notes by lemontreecards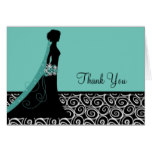 Bridal Shower Thank You Cards in Teal and Black by DamaskDiva
Modern Gown Bridal Shower Thank You Card Turquoise by berryberrysweet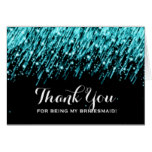 Thank You Bridesmaid Falling Stars Turquoise Card by Rewards4life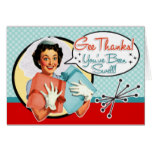 Retro Bridal Shower Thank You Card, Red Aqua Card by vintageweddinginvite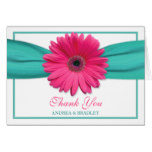 Pink Gerbera Daisy Turquoise Wedding Thank You 3 Card by wasootch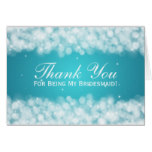 Thank You Bridesmaid Party Sparkle Turquoise Card by Rewards4life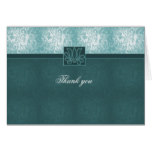 Luxury Turquoise Floral Damask Thank you card by ADIStyle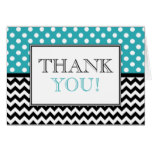 Polka Dot Turquoise & Chevron Thank You Card by starzraven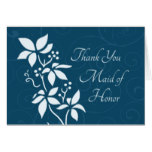 Turquoise Flowers Thank You Maid of Honor Card by DreamingMindCards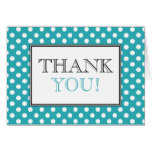 Polka Dot Turquoise & White Thank You Card by starzraven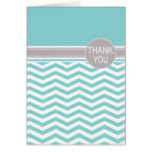 Chic Chevron Monogram | teal Thank You Card by glamprettyweddings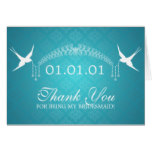 Thank You Bridesmaid Birds & Diamonds Turquoise Card by Rewards4life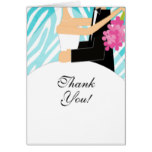 Zebra Bridal Shower Thank You Note Card by celebrateitweddings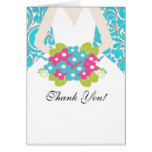 Bride Bridal Shower Thank You Note Card by celebrateitweddings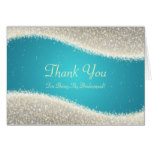 Thank You Bridesmaid Dazzling Sparkles Turquoise Card by Rewards4life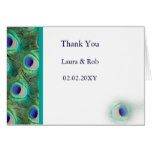 peacock wedding Thank You Card by blessedwedding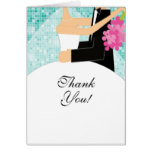 Bride Groom Bridal Shower Thank You Note Card by celebrateitweddings
elegant gold peacock Thank you Card by blessedwedding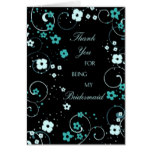 Black Floral Thank You Bridesmaid Card by DreamingMindCards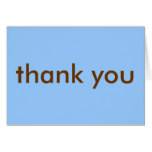 Thank You Note - Blue/Brown Card by lhindman24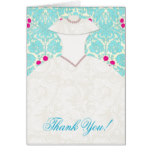 Classy Bridal Shower Thank You Note Card Turquoise by celebrateitweddings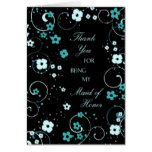 Black Floral Thank You Maid of Honor Card by DreamingMindCards
♥