Rustic Thank You Cards with Southern & Southwestern Charm!
It's important to say thank you to your friends and family after a Wedding or Bridal Shower celebration. These rustic thank you cards are all designed with Southern and Southwestern country features like rough wooden texture images, cowboy boots, mason jars, sunflowers and daisies, and more. Most of the are also design in array of earthly tones such as yellow, beige, brown, orange, red, and green, along with other charming color additions. Many of these cards have templates for easily adding a pre-printed message or signature, or you can order them blank inside for handwriting your own personal message of thanks.
• Printed on ultra-heavyweight (120 lb.) card stock with a gloss finish.
• Each card comes with a white envelope.
• No minimum order, bulk discounts apply.
• Available in Greeting Card and Note Card sizes
*Note: Accuracy of page color results is dependent on individual product listing. Discrepancies may occur.
Rustic Burlap Pink Floral Bridal Thank You Card by DreamingMindCards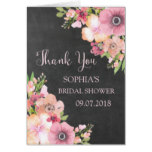 Rustic Chalkboard Pink Floral Bridal Thank You Card by DreamingMindCards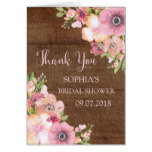 Rustic Wood Pink Floral Bridal Shower Thank You Card by DreamingMindCards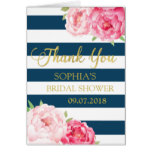 Blue Stripes Pink Floral Bridal Shower Thank You Card by DreamingMindCards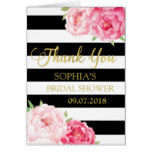 Black Stripes Pink Floral Bridal Shower Thank You Card by DreamingMindCards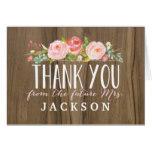 Rose Garden | Bridal Shower Thank You Card by NBpaperco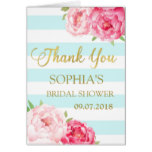 Blue Stripes Pink Floral Bridal Shower Thank You Card by DreamingMindCards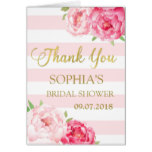 Blush Stripes Pink Floral Bridal Shower Thank You Card by DreamingMindCards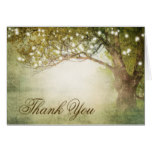 Rustic Country Fairy Lights Thank You Cards by pics4weddings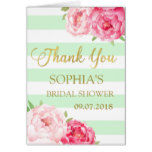 Mint Stripes Pink Floral Bridal Shower Thank You Card by DreamingMindCards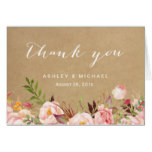 Beautiful Rustic Floral Kraft Thank You Card by CardHunter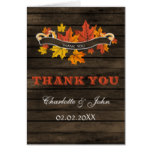 Barnwood Rustic Fall wedding Thank You Card by blessedwedding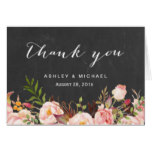 Beautiful Rustic Floral Chalkboard Thank You Card by CardHunter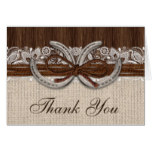 Horseshoes Country Western Wedding Thank You Card by pics4weddings
Floral Antler Rustic White Wood Boho Thank You Card by CardHunter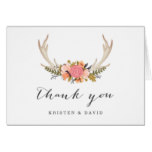 Floral White Antler Chic Boho Style Thank You Card by CardHunter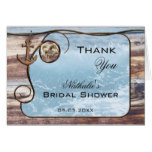 Nautical Bridal Shower Thank You Card by AnnesWeddingBoutique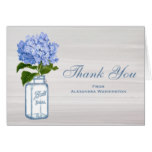 Mason Jar Blue Hydrangea Gray Thank You Card by GroovyGraphics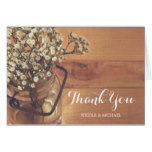 Rustic Baby's Breath Mason Jar Wood Thank You Card by printcreekstudio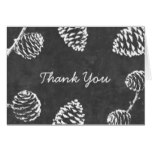 Rustic Forest Pine Cones Chalkboard Thank You Card by myinvitation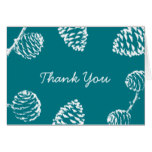 Rustic Forest Pine Cones Green Thank You Card by myinvitation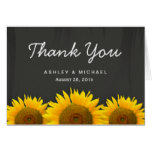 Rustic Sunflowers Black White Chalkboard Thank You Card by CardHunter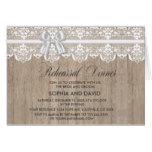 Country Wedding Lace Barn Wood Rehearsal Dinner Card by GeorgetaBlanaruArt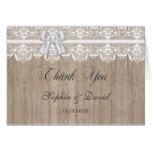 Country Wedding Lace Old Barn Wood THANK YOU Card by GeorgetaBlanaruArt
Vintage Lace Craft Paper Wedding THANK YOU Card by GeorgetaBlanaruArt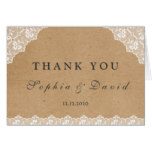 Vintage Lace Craft Paper Wedding THANK YOU Card by GeorgetaBlanaruArt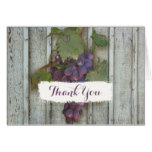 Bridal Thank You Note Rustic Country Wine Vineyard Card by EverythingWedding
Barnwood Woodsy Peonies Rustic Wedding Thank You Card by blessedwedding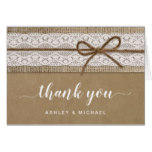 Rustic and Elegant Lace Burlap Script Thank You Card by CardHunter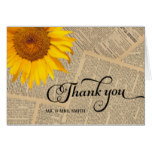 Country Sunflower Vintage Old Newspaper Thank You Card by myinvitation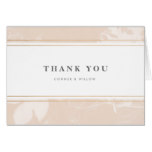 Botanical Thank You Folded Card, wedding non photo Card by OWLandTOAD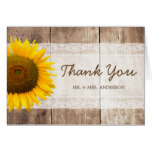 Rustic Country Barn Wood Sunflower Lace Thank You Card by CardHunter
♥