Cute, girly, and modern Purple Thank You Cards.
This fine collection of purple Thank You Cards is full of flowers, flourishes, bridal silhouettes and gowns, pretty patterns, teacups and cocktails, and other girly and modern designs. These cards are illustrated in various hues of purple such as lavender, violet, plum, orchid, amethyst, and more favorable purple colors, in both light and dark shades.
• Printed on ultra-heavyweight (120 lb.) card stock with a gloss finish.
• Each card comes with a white envelope.
• No minimum order, bulk discounts apply.
• Available in Greeting Card and Note Card sizes
 *Note: Accuracy of page color results is dependent on individual product listing. Discrepancies may occur.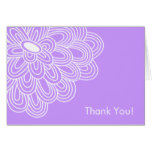 Bold Bloom Purple Bridal Shower Thank You Card by celebrateitinvites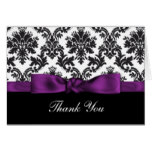 purple damask ThankYou Cards by blessedwedding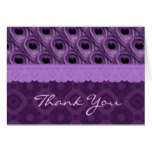 Purple Peacock Feathers and Lace Thank You TH016 Card by
JaclinArt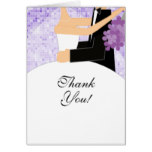 Bride Groom Bridal Shower Thank You Note Card by celebrateitweddings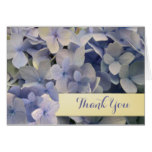 Purple Hydrangea Custom Bridal Shower Thank You Card by BlueHyd
Rustic Purple Country Floral Bridal Thank You Card by celebrations_store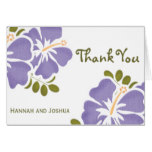 Purple Hibiscus Wedding Thank You Notes Cards by OccasionInvitations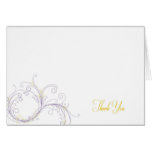 Custom Order - Tia Card by DesignsByGeorgia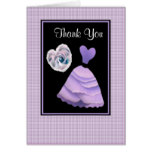 LILAC PURPLE Thank You - Bridal Shower Card by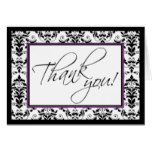 by ThankYouCardsStore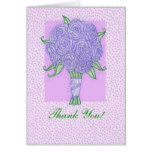 Purple Bridal Shower Bouquet Thank You Card by laurajholman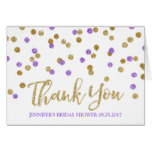 Gold Purple Confetti Bridal Shower Thank You Card by DreamingMindCards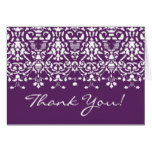 Trendy Purple Damask Thank You Note Card by celebrateitinvites
Gray Chevron and Purple Modern Thank You Card by ThankYouCardsStore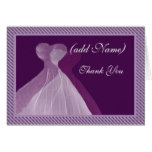 Bridesmaid Thank You - Double PURPLE Gowns Card by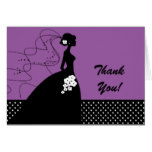 Purple Silhouette Bride Thank You Note Card by celebrateitweddings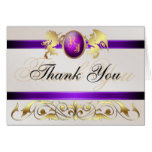 Prince & Princess Purple Jewel Thank You Notecard by RoyalRegency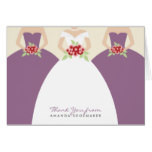 Wedding Gown Bridal Shower Thank You Card (purple) by TheWeddingShoppe
Wedding Gown Bridal Shower Thank You Card (purple) by TheWeddingShoppe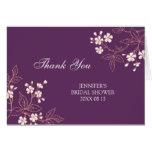 Purple Floral Bridal Shower Thank You Card by DreamingMindCards
LILAC PURPLE Thank You - Bridal Shower Card by
Lace & Pearl Purple Bridal Shower Thank You Card by Zizzago
Purple Floral Friend Bridesmaid Thank You Card by DreamingMindCards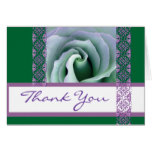 Green and Purple Lace Rose Wedding Thank You Card by
Tea Party Thank You Card by eventfulcards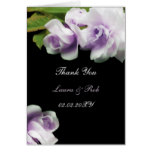 watercolor romantic purple rose Thank You Card by blessedwedding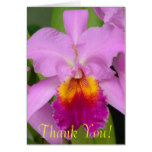 Purple Orchid Card by evanhart
Purple Stripe Zebra Print Thank You Card by gothicbusiness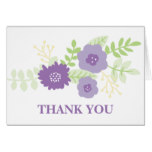 Modern Floral Bridal Shower (Purple and Yellow) Card by cranberrydesign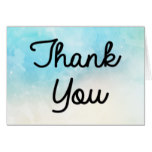 Thank You Blue, Turquoise And Purple Watercolor Card by merrybrides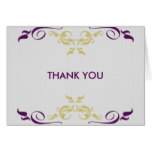 White Minimal With Swirls Confetti Thank You Card by sunbuds
♥