Passionately pretty Pink Thank You Cards.
Pink is a girl's best friend. It appeals to girls and women alike, of all ages, and has always been a classic representation of ladies from all walks of life. These pink Thank You Cards are perfect for the Bride-to-Be after her Bridal Shower celebration. The designs represented here are in dainty, ultra chic, modern and bold, refined and sophisticated, and rustic styles. Many of the cards here can easily be used for most any occasion, making them an ideal for choice for your thank you cards collection. Bulk discounts apply.
 *Note: Accuracy of page color results below is dependent on individual product listing. Discrepancies may occur.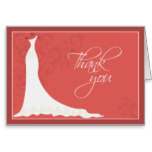 Elegant wedding dress bridal shower thank you card by Jamene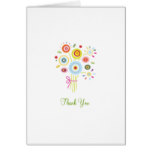 Floral Bouquet Thank You Card by OrangeOstrichDesigns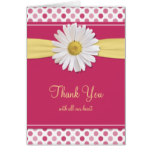 Watermelon Pink Polka Dot Wedding Thank You Card by wasootch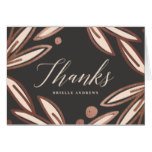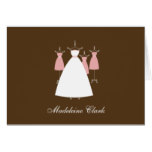 Modern Gown Bridal Shower Thank You Card - Pink by berryberrysweet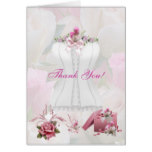 Thank You Pretty Bridal Shower White Pink Corset Card by Zizzago
regal flourish pink thank you card by blessedwedding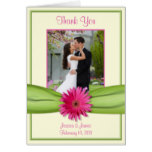 Pink Gerbera Daisy Green Wedding Photo Thank You Card by wasootch
Glitter and Glam Thank You Card by Partylish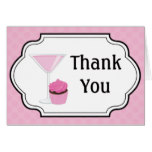 Cupcakes and Cocktails Thank You Card by eventfulcards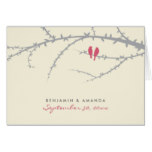 Love Birds Custom Thank You Card (pink) by TheWeddingShoppe
Pink Chevron & Wood Rustic Thank You Cards by ThankYouCardsStore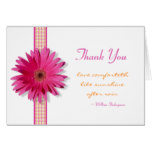 Customizable Pink Gerbera Daisy Thank You Card by wasootch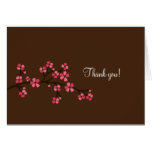 Mocha / Pink Cherry Blossom Note Cards Thank you by hipstationary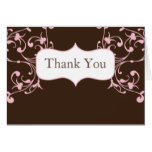 Pink Flourish on Brown Thank You Note Card by celebrateitweddings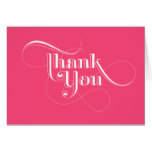 Pink Thank You Cards by UniqueInvites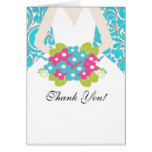 Bride Bridal Shower Thank You Note Card by celebrateitweddings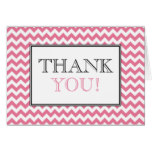 Chevron Pink & White Thank You Card by starzraven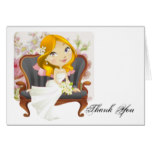 Cute Cartoon Bride Bridal Shower Thank You Card by NoteableExpressions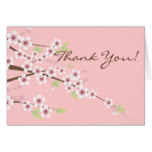 Cherry Blossom Pink & Brown Thank You Cards by CustomInvites
♥