Fresh, modern, and rustic Orange Thank You Cards.
Orange is a very refreshing color, very vibrant and modern in nature. These orange Thank You Cards are perfect for Autumn and Fall, and for sending thank you cards after any orange themed Bridal Shower or other special occasions. This collection contains many Autumn inspired flowers and leaves, and both modern and rustic patterns and texture illustrations.
• Printed on ultra-heavyweight (120 lb.) card stock with a gloss finish.
• Each card comes with a white envelope.
• No minimum order, bulk discounts apply.
• Available in Greeting Card and Note Card sizes
 *Note: Accuracy of page color results is dependent on individual product listing. Discrepancies may occur.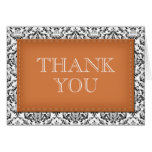 Orange Stitched Damask Thank You Note Cards by ThankYouCardsStore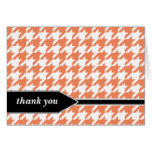 by ThankYouCardsStore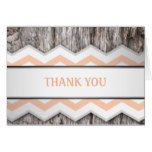 Orange Chevron & Wood Rustic Thank You Cards by ThankYouCardsStore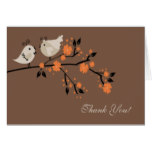 Modern Love Birds Bridal Shower Thank You Note Card by celebrateitinvites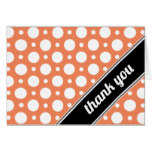 Cafe Orange Assorted Polka Dot Thank You Card by ThankYouCardsStore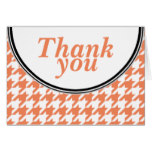 by ThankYouCardsStore
Orange Chevron Thank You Card by ThankYouCardsStore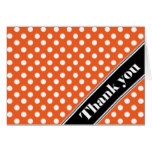 Orange Polka Dot Black Stripe Thank You Cards by ThankYouCardsStore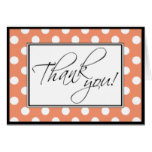 Light Vermilion Orange Polka Dot Thank You Card by ThankYouCardsStore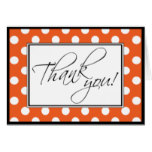 Orange Polka Dot Custom Thank You Card by ThankYouCardsStore
Gray Chevron and Orange Modern Thank You Cards by ThankYouCardsStore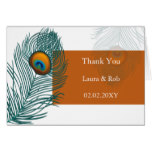 orange peacock wedding Thank You Card by blessedwedding
peacock wedding Thank You Card by blessedwedding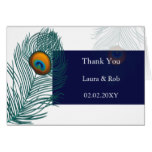 blue peacock wedding Thank You Card by blessedwedding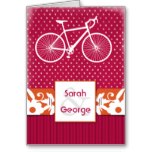 cute pink polka dots bicycle wedding Thank You Card by blessedwedding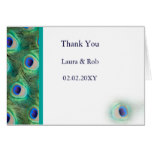 peacock wedding Thank You Card by blessedwedding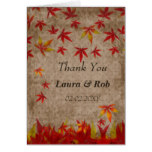 falling maple leaves wedding Thank You Card by blessedwedding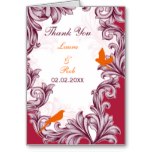 flourish pink, orange lovebirds Thank You Card by blessedwedding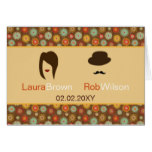 lips and mustache retro floral wedding thank you card by blessedwedding
♥