Elegant, refined, and stylish Damask Thank You Cards.
Damask is a pattern that has been around for centuries. The designs on these damask Thank You Cards carry the timeless, royal and regal, chic sophistication for which this pattern is known. There is a variety of color palettes present, including faded pastels, bold red and hot pink, royal blue, rich purple, passionate pink, earthy green, happy yellow,  refined orange hues, and more.
• Printed on ultra-heavyweight (120 lb.) card stock with a gloss finish.
• Each card comes with a white envelope.
• Available in Greeting Card and Note Card sizes.
• No minimum order, bulk discounts apply.
 *Note: Accuracy of page color results is dependent on individual product listing. Discrepancies may occur.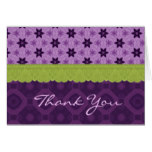 Bridal Shower Thank You Purple Lime Green Lace Card by bridal_shower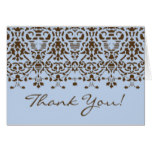 by celebrateitinvites
Trendy Tangerine Damask Thank You Note Card by celebrateitinvites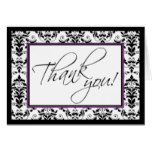 Black & White Damask with Purple Thank You Card by ThankYouCardsStore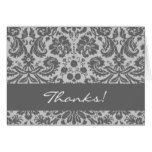 Bridal Shower Thank You Traditional Damask Card by JaclinArt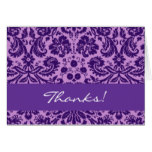 Bridal Shower Thank You Traditional Damask Card by JaclinArt
Bridal Shower Thank You Traditional Damask Card by JaclinArt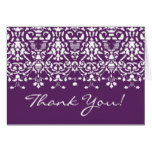 Trendy Purple Damask Thank You Note Card by celebrateitinvites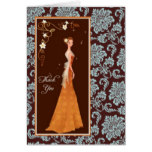 Damask Bridal Shower Thank You Card by DamaskElegance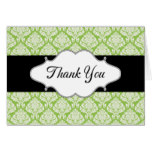 Elegant Green Damask Thank you Card by ExpressionsPaperie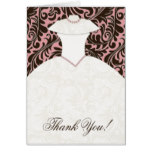 Classy Bridal Shower Thank You Card Brown Damask by celebrateitweddings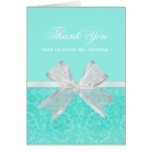 Bridal Shower Thank You Chic Aqua Damask White Bow Card by PartyPlans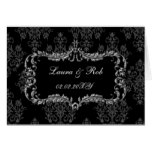 regal flourish black and gray damask thank you card by blessedwedding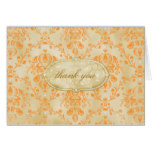 GC | Sweet Cookie Thank You | Orange Card by TheGreekCookie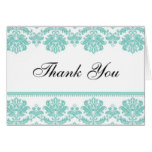 Aqua Damask Thank You Cards by Eternalflame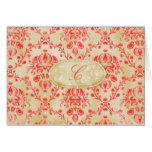 GC | Sweet Cookie Thank You | Strawberry Field Card by TheGreekCookie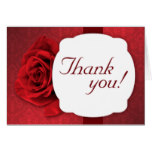 Red Rose Damask Custom Thank You Cards by ThankYouCardsStore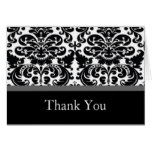 Damask Charcoal Grey Thank You Note Card by celebrateitweddings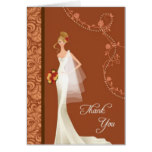 Damask Bridal Shower Thank You Card by DamaskElegance
Aqua Damask Bridal Shower Thank You Card by DreamingMindCards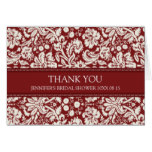 Red Damask Bridal Shower Thank You Card by DreamingMindCards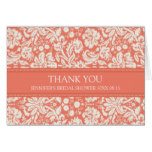 Coral Damask Bridal Shower Thank You Card by DreamingMindCards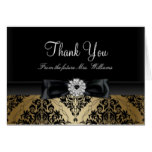 Gold Damask Bachelorette Bridal Thank You Card by Zizzago
Blue Damask Thank You Card by onama9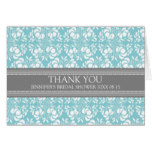 Teal Gray Damask Bridal Shower Thank You Card by DreamingMindCards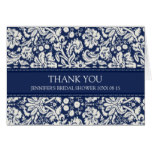 Navy Blue Damask Bridal Shower Thank You Card by DreamingMindCards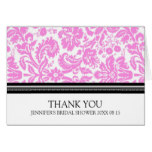 Pink Black Damask Bridal Shower Thank You Card by DreamingMindCards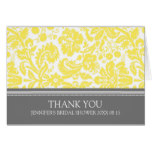 Yellow Gray Damask Bridal Shower Thank You Card by DreamingMindCards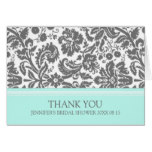 Aqua Gray Damask Bridal Shower Thank You Card by DreamingMindCards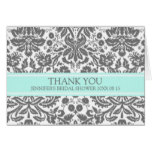 Aqua Gray Damask Bridal Shower Thank You Card by DreamingMindCards
♥