Sophisticated and stylish Red Bridal Shower Postage Stamps.
A completely classy, chic, and timeless color combination is red, black, and white. This red Bridal Shower postage stamps collection has many designs featuring that classic combination, as well as soft and pretty florals, modern patterns, and wedding themed design elements. A perfect addition to any Bridal Shower invitation envelope.
• Real U.S. postage      • 100% satisfaction guaranteed
• 3 sizes for all size mailings     • Produced in as few as 48 hours
• Vibrant printing and color     • FREE customization
 *Note: Accuracy of page color results is dependent on individual product listing. Discrepancies may occur.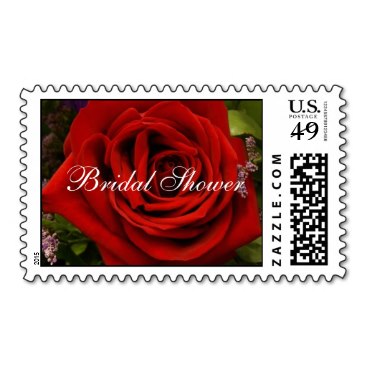 Single Red Rose - Bridal Shower Stamps by plannedtoperfection
$23.30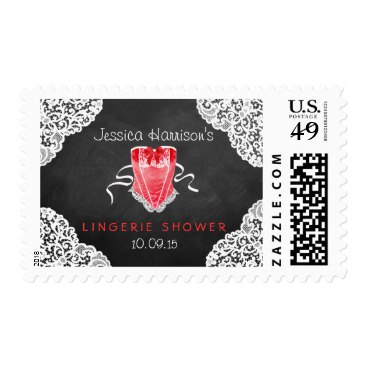 Red Corset White Lace Chalkboard Lingerie Shower Postage Stamp by Invitation_Republic
$22.75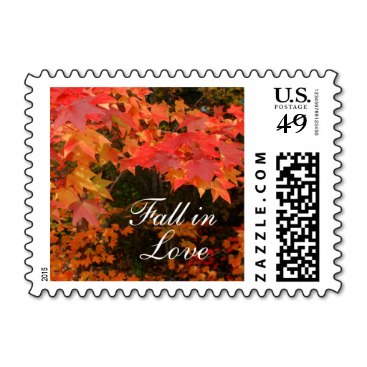 Autumn Leaves Fall in Love Postage Stamps by bridalwedding
$22.75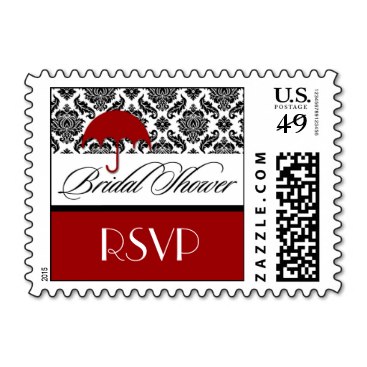 Bridal Shower Postage Stamps Black & White Damask by DamaskDiva
$22.20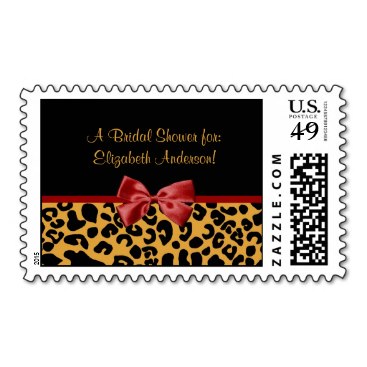 Trendy Black And Gold Leopard Print Bridal Shower Postage by PhotographyTKDesigns
$23.75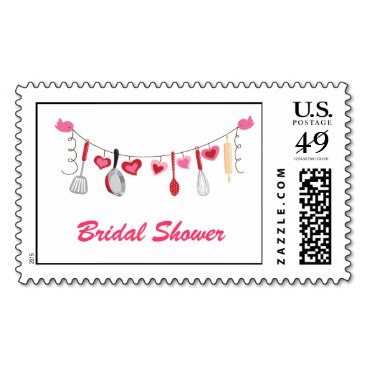 Kitchen Utensils and Hearts Stamps by StarStock
$26.15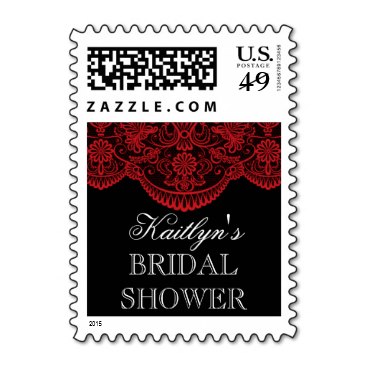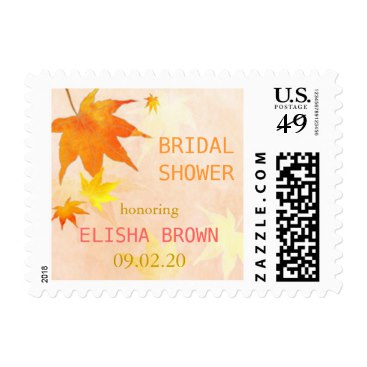 by BridalHeaven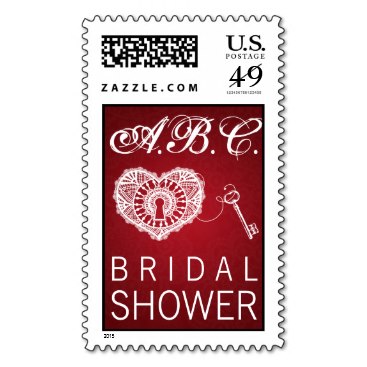 Elegant Bridal Shower Key To My Heart Red Stamp by Rewards4life
$25.65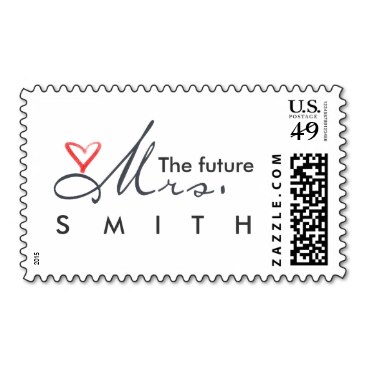 The future Mrs. Postage Stamp by perfectwedding
$25.95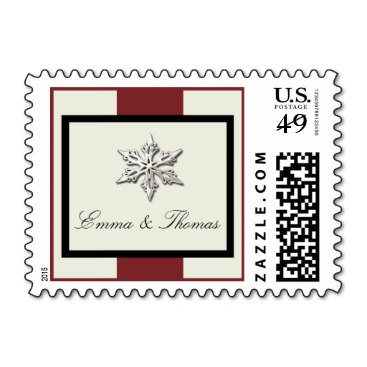 Winter Wedding Stamps in Red and Cream by ThePaperMill
$22.95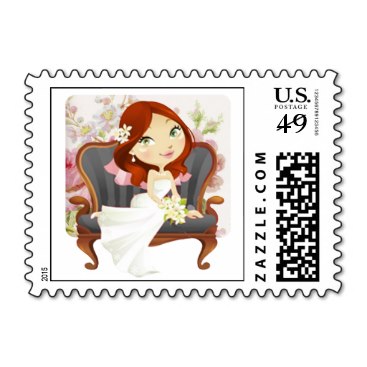 Cute Cartoon Bride Bridal Shower Postage by NoteableExpressions
$22.95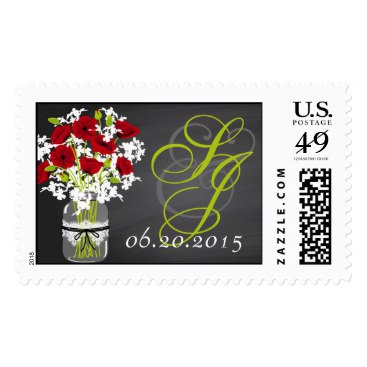 Red Poppies Chalkboard Mason Jar Wedding Stamps by NouDesigns
$25.20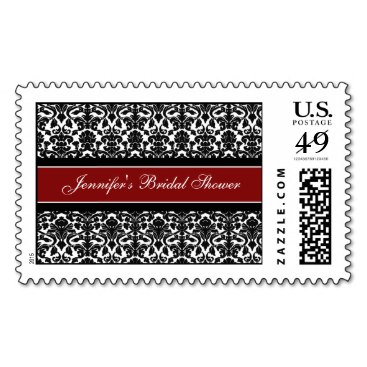 Red Damask Bridal Shower Wedding Stamps by DreamingMindCards
$24.35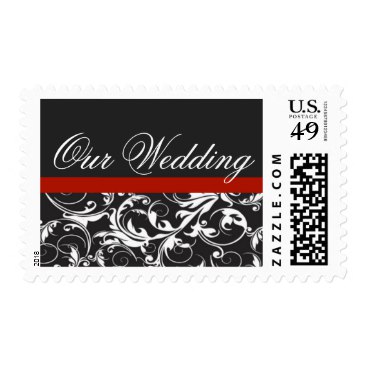 Black and White Damask Elegant Wedding Invitation Postage Stamps by DamaskDiva
$23.30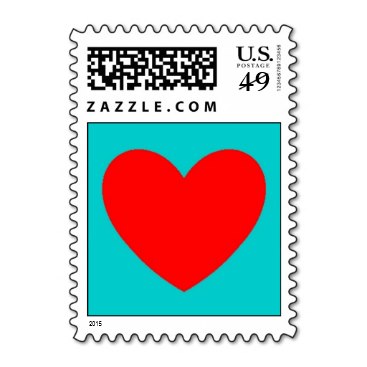 Turquoise and Red Heart Stamp by mem348
$22.20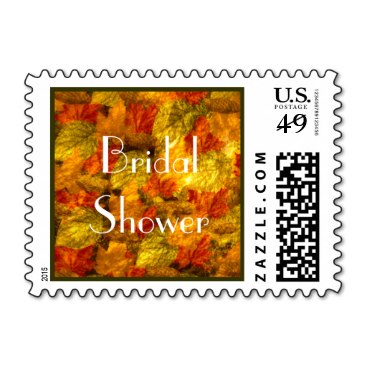 Beautiful Autumn Leaves Bridal Shower Postage by seasonalshowers
$22.50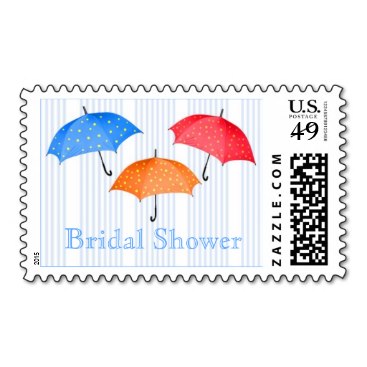 Polka dot umbrellas Bridal Shower Postage by IrinaFraser
$23.60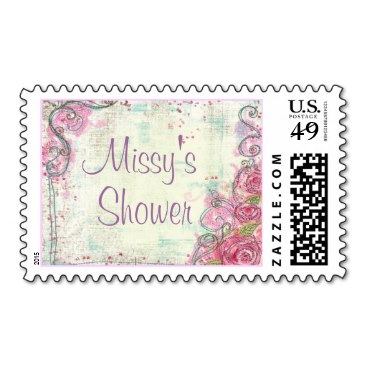 Pink Rose Shower Stamp by mjakubo434
$23.30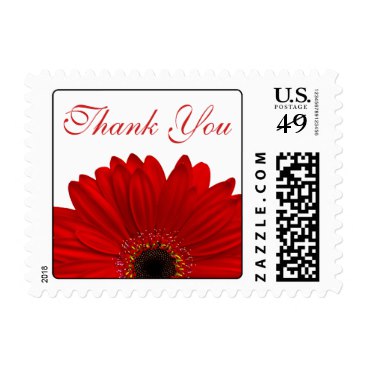 Red Gerbera Daisy Flower Wedding Thank You Postage by wasootch
$22.95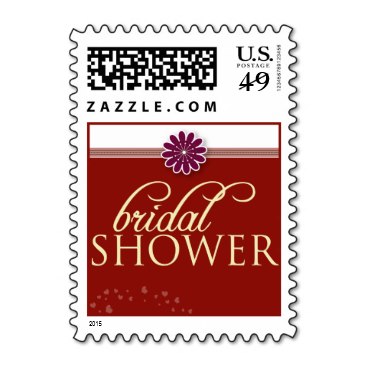 Simple Flower Bridal Shower Invite Stamp (red) by TheWeddingShoppe
$22.95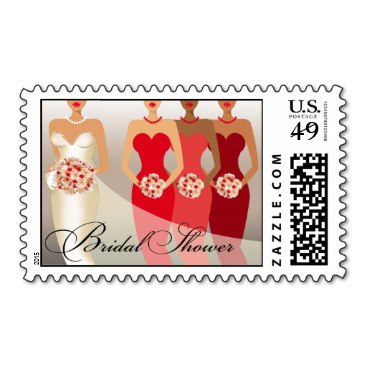 ETHNIC BRIDE Bridal Shower | red Postage Stamp by glamprettyweddings
$24.75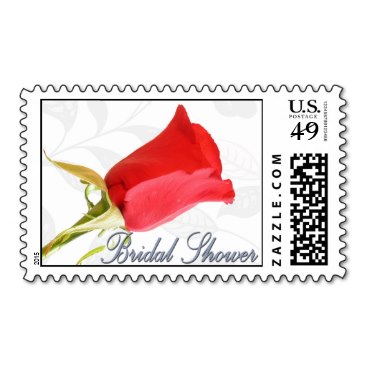 Bridal Shower Postage by Cake_Bliss
$23.30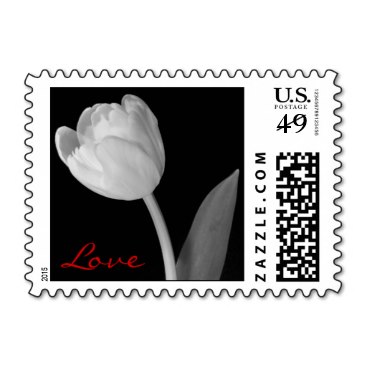 Small Black and white Tulip, Love Stamp by elyssa444
$22.50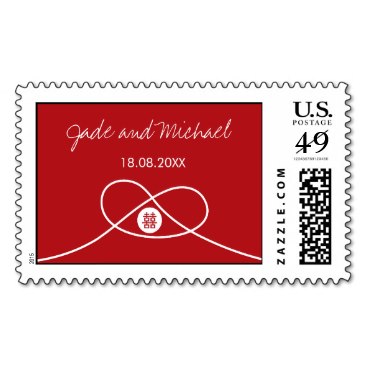 Chinese Wedding Red Knot Double Happiness Stamp by fatfatin_red_knot
$26.15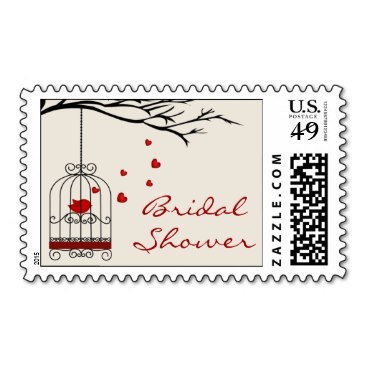 Love Bird in Birdcage Bridal Shower Stamps by PMCustomWeddings
$24.05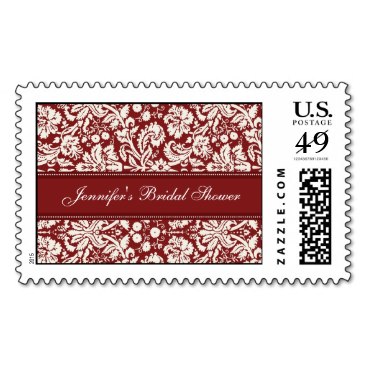 Red Damask Bridal Shower Wedding Stamps by DreamingMindCards
$24.35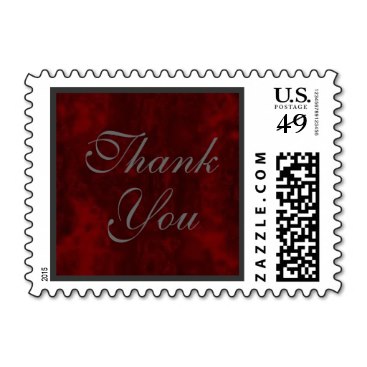 Elegant Thank You Stamps in Red by thebirthdayshop
$22.20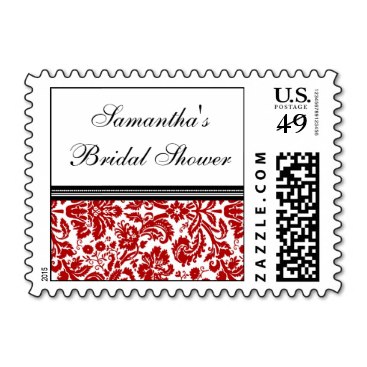 Red Black Damask Bridal Shower Wedding Stamp by DreamingMindCards
$22.20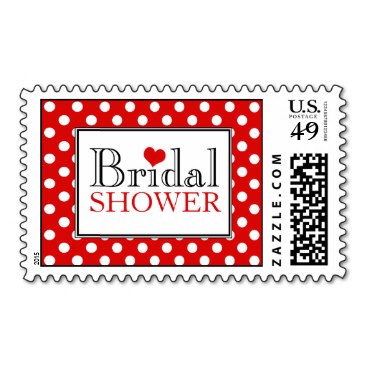 Polka Dot Red Bridal Shower Postage Stamps by PersonalPostage
$26.75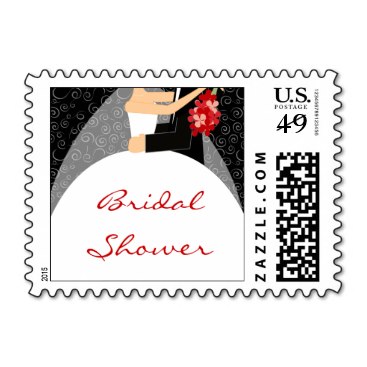 Black White and Red Bridal Shower Stamps by PMCustomWeddings
$22.95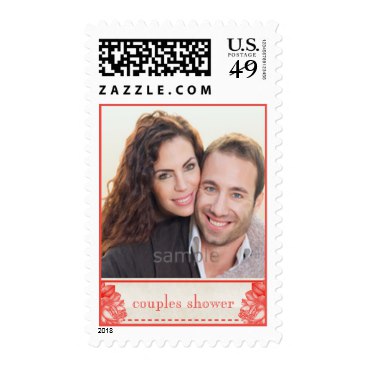 Natural Botanical Rose Couples Shower Custom Photo Postage Stamps by budget_bridal
$23.60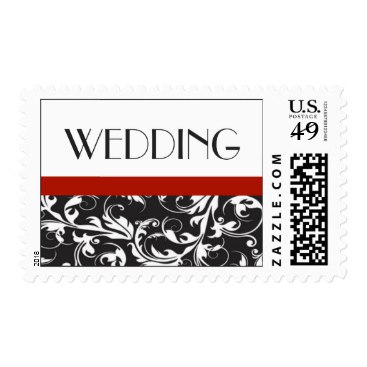 Black and White Damask Elegant Wedding Invitation Postage Stamps by DamaskDiva
$23.30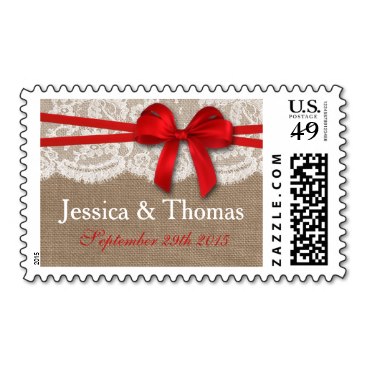 The Rustic Red Bow Wedding Collection Postage by Invitation_Republic
$23.75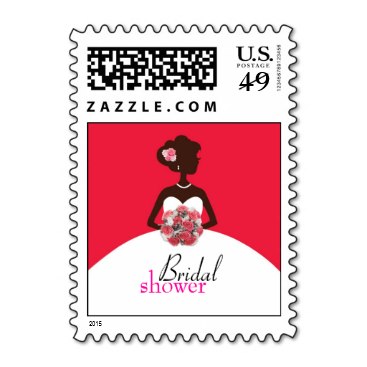 Red Bridal Shower Postage Stamp by Eternalflame
$23.75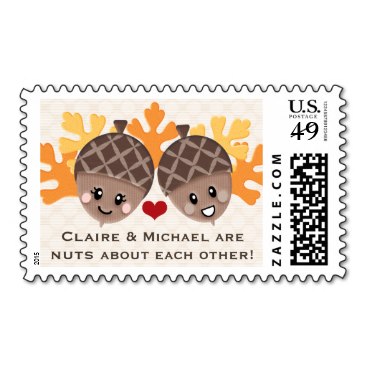 Cute and Funny Acorn Nuts About Each Other Stamp by OccasionInvitations
$24.05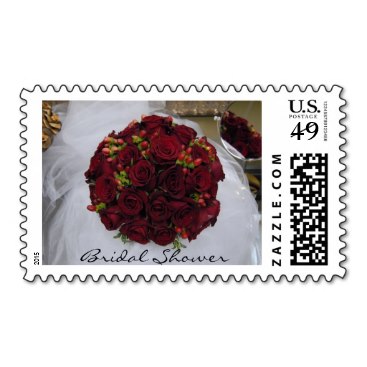 Red Bridal Bouquet - Bridal Shower Stamps by plannedtoperfection
$23.30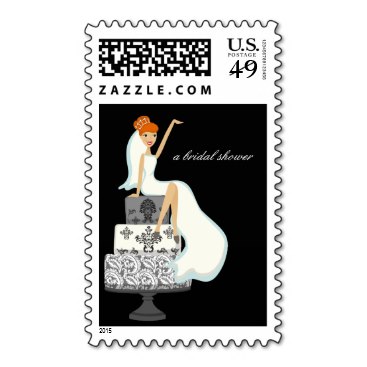 Bride On A Wedding Cake Matching Postage by noteworthy
$24.60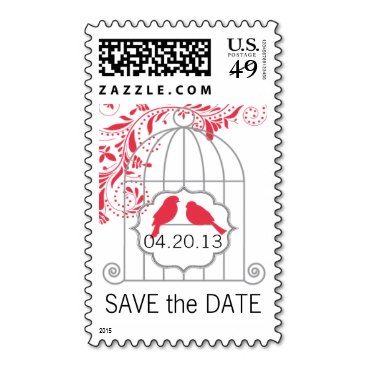 Red Gray Love Birds Birdcage Save The Date Postage by PineAndBerry
$24.05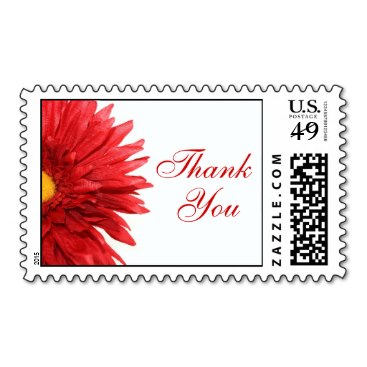 Red Daisy Thank You Stamps by GardenHarbor
$23.30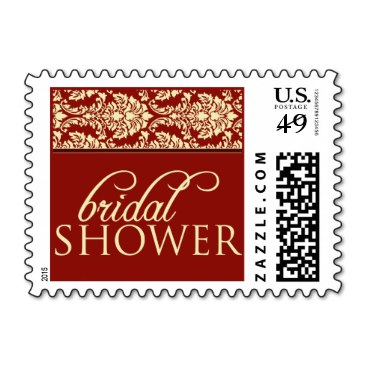 Baroque Elegance Bridal Shower Stamp (crimson) by TheWeddingShoppe
$22.95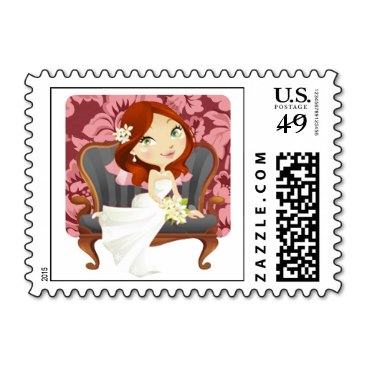 Cute Cartoon Bride Bridal Shower Postage by NoteableExpressions
$22.95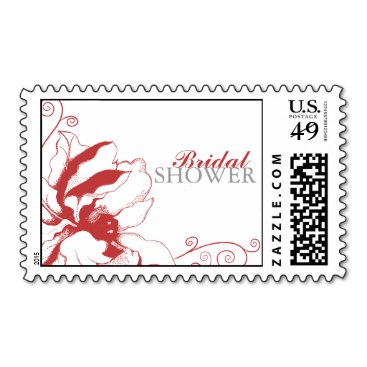 Chic Floral Bridal Shower Postage Stamps by fancyeverafter
$23.60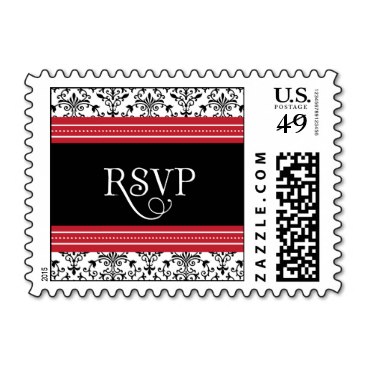 RSVP Red & Black Damask Wedding Postage Stamp by marie7990
$22.20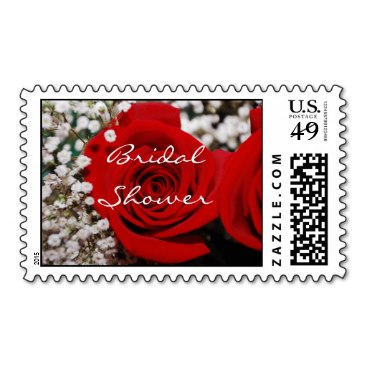 Bridal Shower Postage by HolidayZazzle
$25.55
Red orange fall autumn leaf on cream bridal shower stamp by TheStationeryShop
$25.95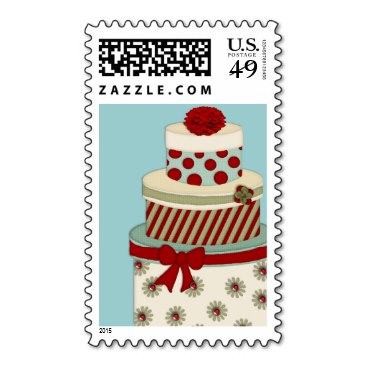 Bridal Shower Invitation Wedding Cake Postage by thebirthdayshop
$23.30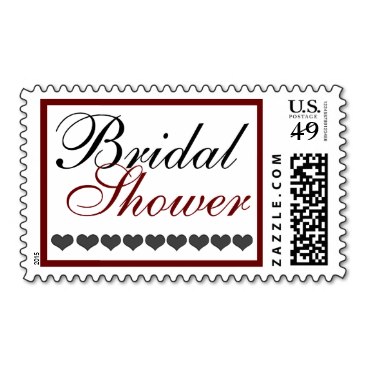 Hearts, Fancy Bridal Shower, Red and Black Stamps by E_MotionStudio
$24.50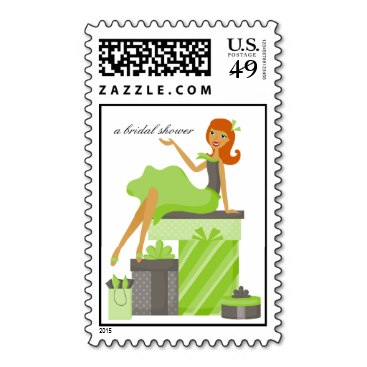 Pretty Girl Bridal Shower Matching Postage by noteworthy
$24.60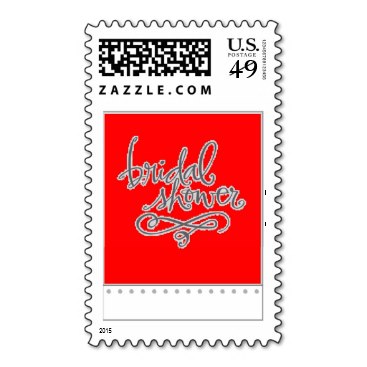 Red Bridal Shower Stamp by RyanandKrissy
$23.30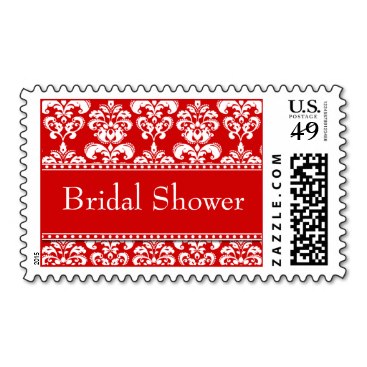 Bridal Shower Red Damask Postage Stamps by DamaskGallery
$23.75
Red Polka Dot RSVP Postage by cyclegirl
$23.60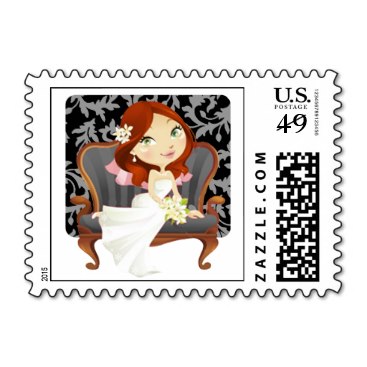 Cute Cartoon Bride Bridal Shower Postage by NoteableExpressions
$22.95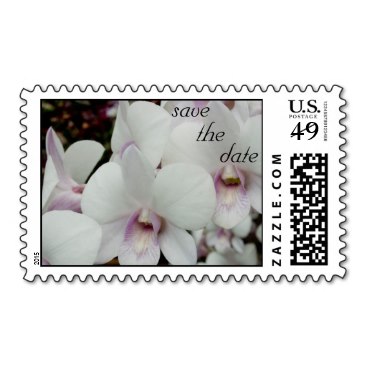 orchids postage by justnaki
$23.30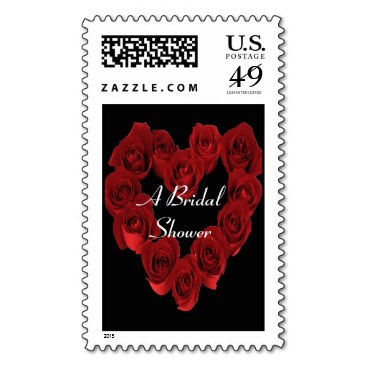 Elegant Bridal Shower Stamps - Heart of Red Roses by TastefulDesigns
" class="productPrice" target="_blank">$26.55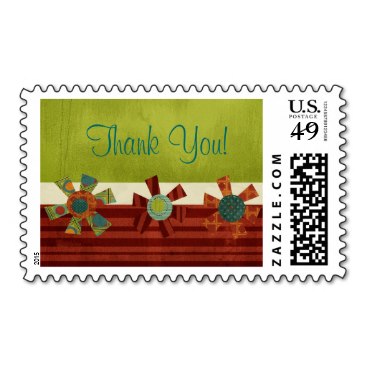 Colorful and Chic Thank You Postage Stamps by thebirthdayshop
$23.30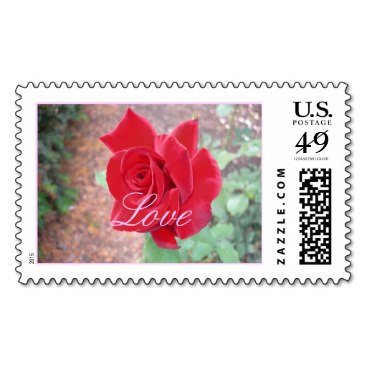 Red Rose Stamp - Love by bkang22
$24.35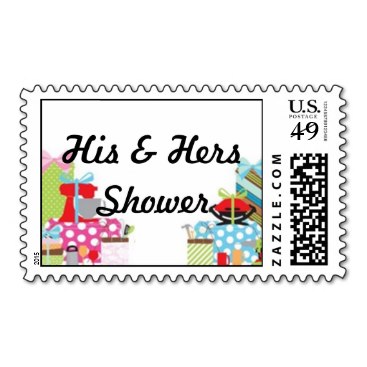 His & Hers Shower Postage by ThePolkaDotBoutique
$24.05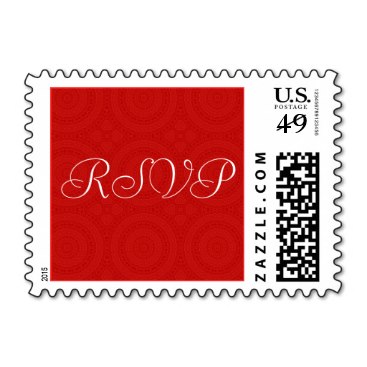 RSVP - Postage by wierka
$23.75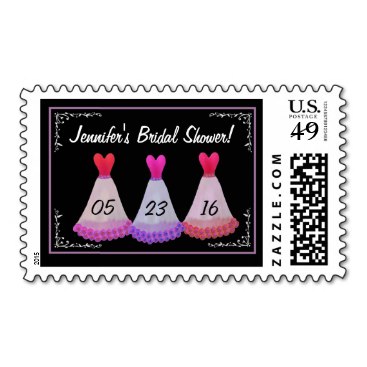 Bridal Shower Stamp PINK RED PURPLE Heart Dresses by JaclinArt
$24.75
Here Comes the Bride Red and Black Postage by cyclegirl
$23.60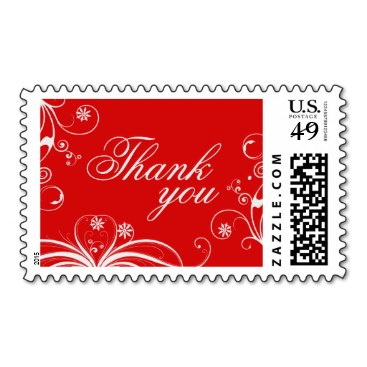 Flourish Red Thank You Postage Stamps by PersonalPostage
$26.75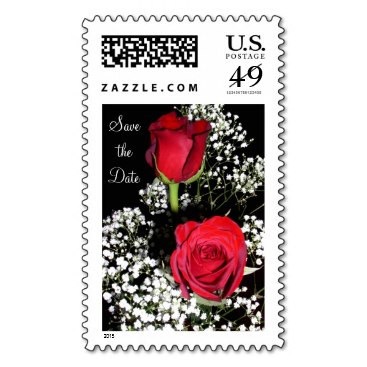 Red Roses Wedding Postage - Large by bendoodlyn
$25.15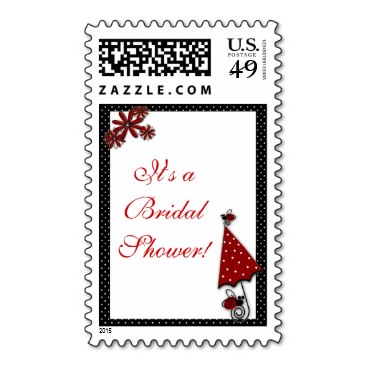 Red Umbrella Ladybug Shower Postage by StarStock
$24.95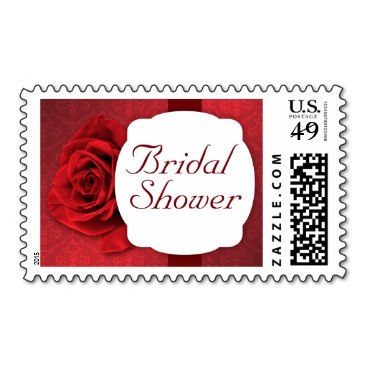 Red Rose Damask Bridal Shower Postage Stamps by PersonalPostage
$26.75
Red Damask Wedding Invitation Postage Stamps by DamaskDiva
$23.30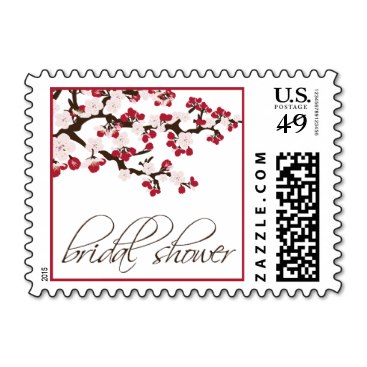 Cherry Blossom Bridal Shower Invite Stamp (red) by TheWeddingShoppe
$22.95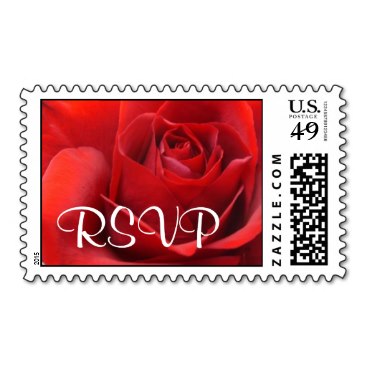 RSVP Red Rose Stamps by sharpcreations
$23.30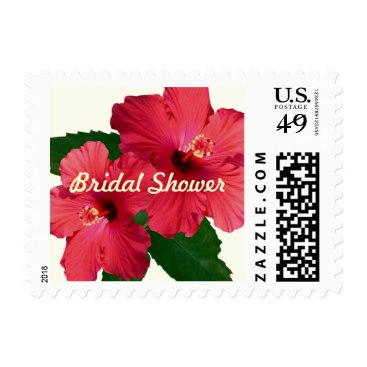 Red Hibiscus Flower Bridal Shower Postage Stamps by sandpiperWedding
$21.75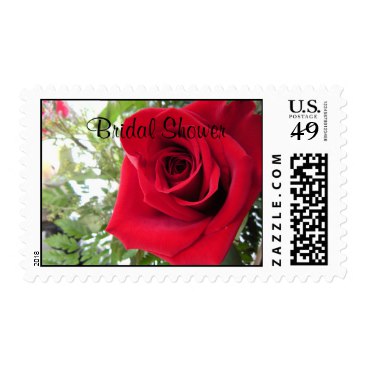 Red Rose Bridal Shower Postage by InvitesAndPostage
$23.60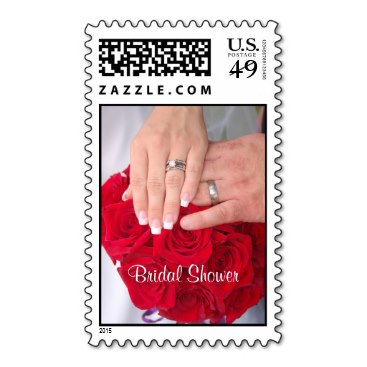 Hands on Red Rose Bouquet - Bridal Shower Postage by plannedtoperfection
$23.30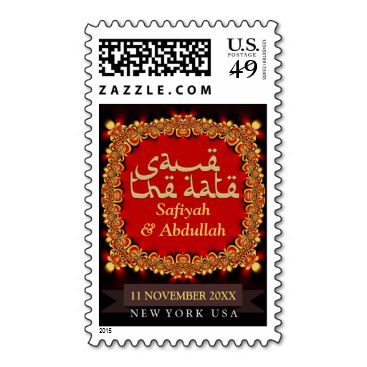 Eastern Arabic Gold Red Lace Save the Date Postage by Paperstation
$24.40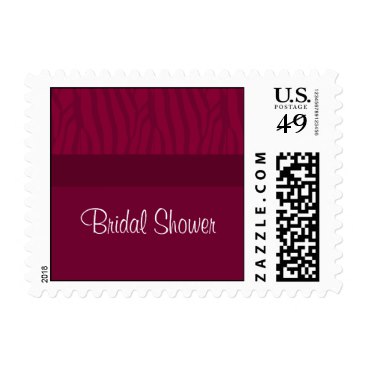 Red Bridal Shower Postage Stamps by seashell2
$22.95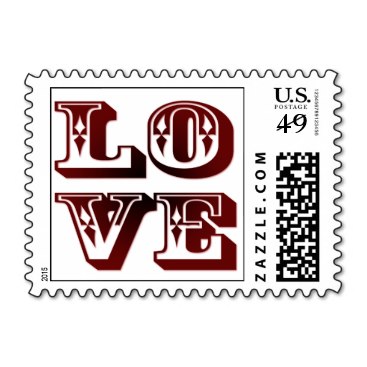 Western Love Stamp by aslentz
$24.70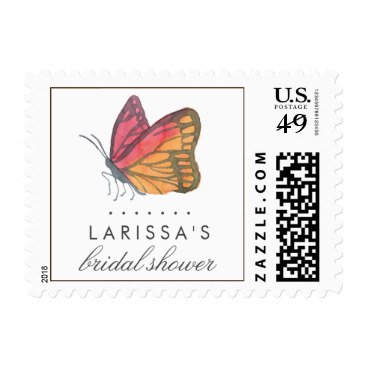 Watercolor Butterfly Red Bridal Shower Stamps by RedwoodAndVine
$22.50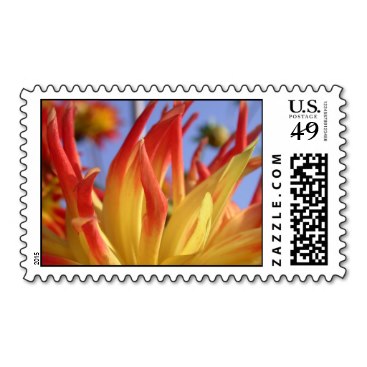 Yellow and red blue sky dahlia postage stamp by aapshop
$24.95
Beautiful Floral Red Rose Motif Bridal Shower Postage Stamps by hhweddings
$24.05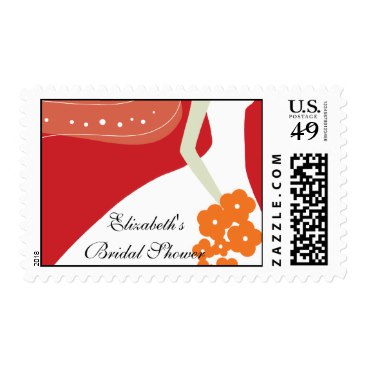 Red/White Modern Bride Bridal Shower Stamp by celebrateitinvites
$24.05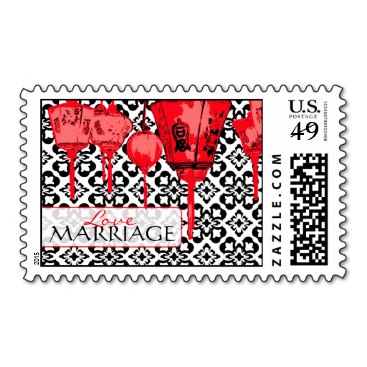 Red Lanterns Stamp by BridesRequest
$23.30
Indian Brocade Design :Red Bridal Shower Stamps by weddingimpressions
$24.05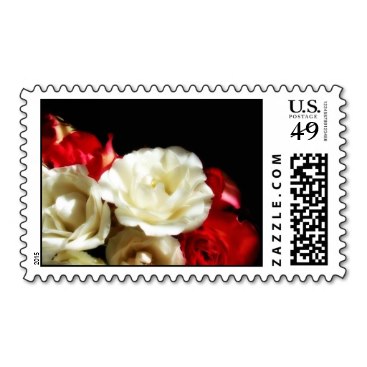 Red Rose Love Stamps- Large Postage by theflowershop
$23.30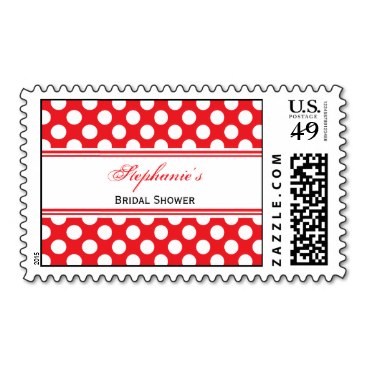 White and Red Polka Dot Bridal Shower Stamp by KarinaandCleo
$24.05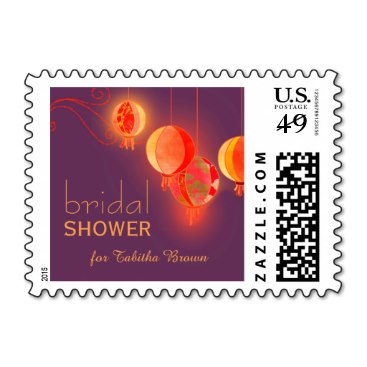 Red Hanging Lanterns Purple Bridal Shower Stamp by BridalHeaven
$22.95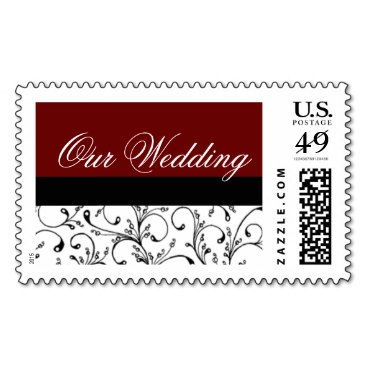 Damask Wedding Stamps Red and Black by DamaskDiva
$24.35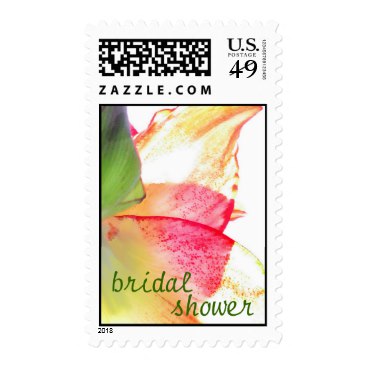 Red Gold Green Amaryllis Abstract Bridal Shower Postage Stamps by ArtByApril
$24.05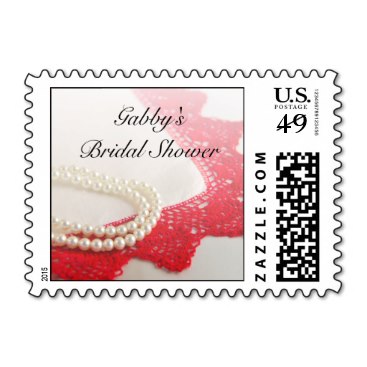 White Pearls and Red Lace Bridal Shower Postage by loraseverson
$22.70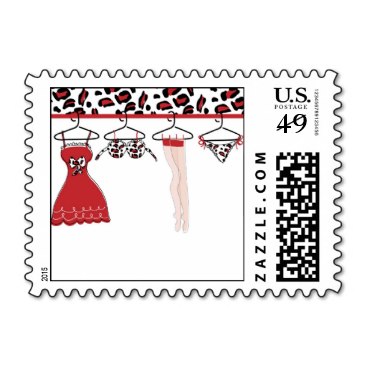 Hot Lingerie Postage Stamps by RetroWhimsyDesigns
$25.75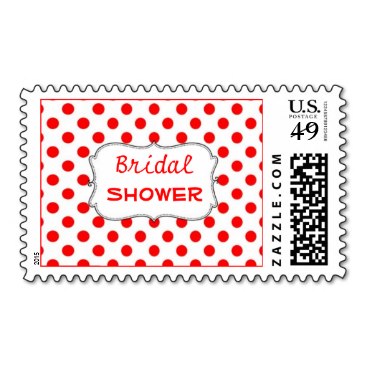 Red and white polka dots Bridal Shower Postage by IrinaFraser
$24.05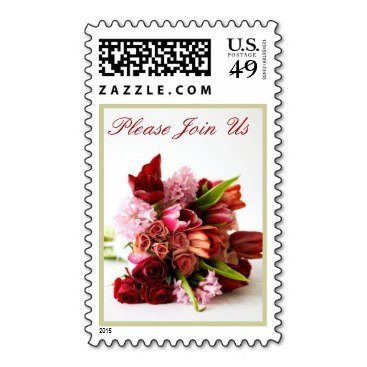 Red Rose Wedding Bridal Shower Invitation Stamps by sandybuckley
$23.30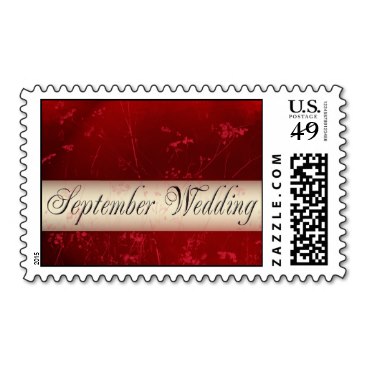 Autumn colors September Wedding postage by aslentz
$25.95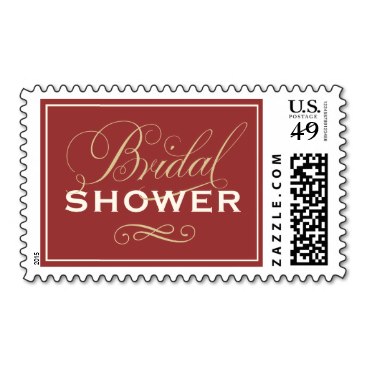 Bridal Shower Postage | Dark Red Champagne Gold by Plush_Paper
$23.30
RED Roses Custom Bridal Shower Stamp by JaclinArt
$24.75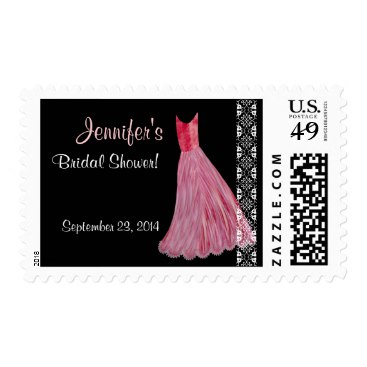 Customizable Bridal Shower Stamp - RED Dress by JaclinArt
$24.75
Red and Black Bridal Shower Custom Stamp by JaclinArt
$24.75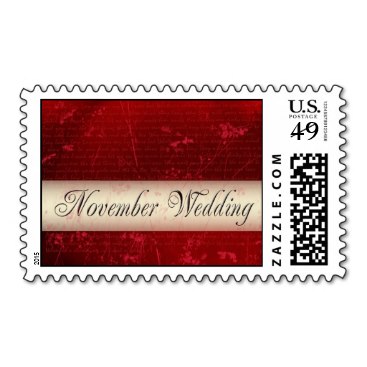 November wedding love stamp by aslentz
$25.95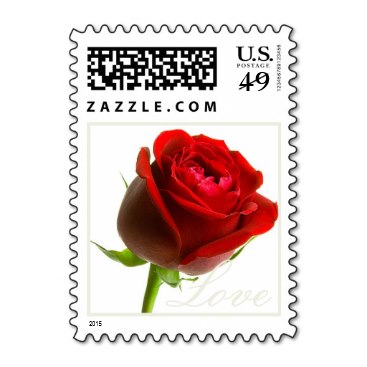 A Single Red Rose Love Stamp by theflowershop
$22.20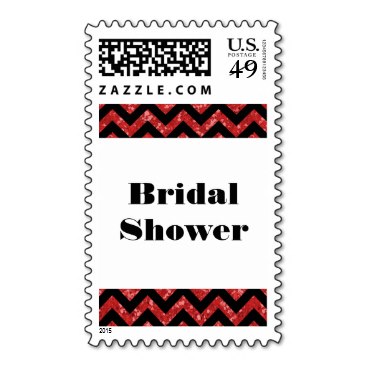 Red Chevron Glitter Bridal Shower Postage by trendythings
$23.30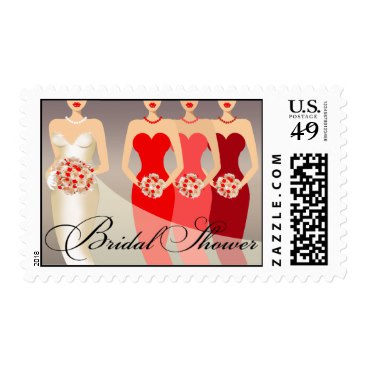 Bride and her Bridesmaids Bridal Shower | red Stamps by glamprettyweddings
$24.75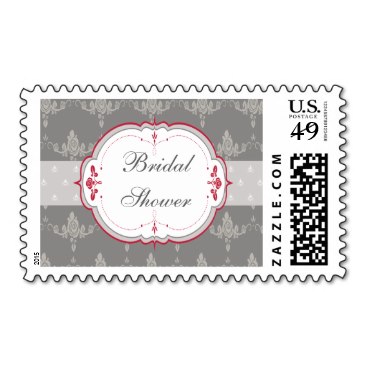 Elegant Grey & Red Roses Bridal Shower Postage by AJ_Graphics
$24.05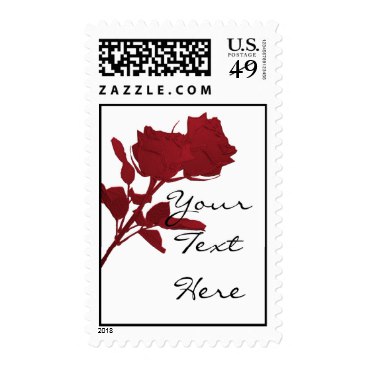 Bridal Shower Postage - Red Roses by TastefulDesigns
$25.35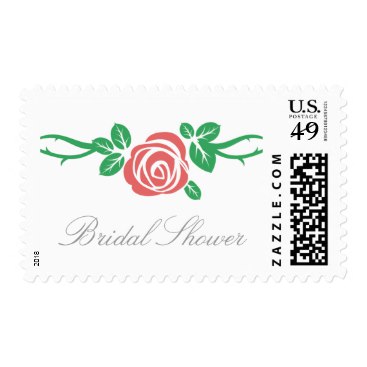 Red Elegant Rose Bridal Shower Postage by Dynamic_Weddings
$24.05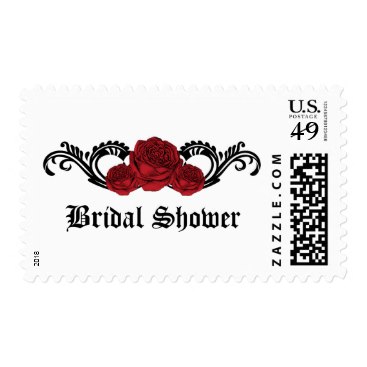 Red Gothic Swirl Roses Bridal Shower Postage by Dynamic_Weddings
$24.05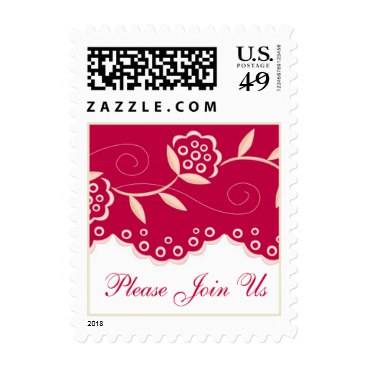 Rose and Vines Wedding Shower Event Invitation Postage Stamp by theflowershop
$22.20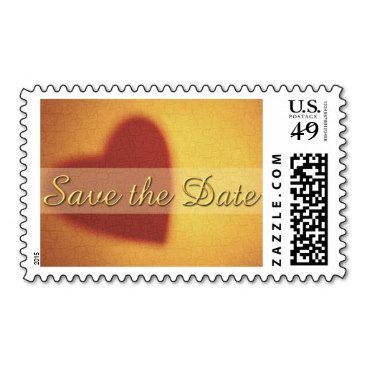 Save the Date postage stamps by photoinspiration
$24.05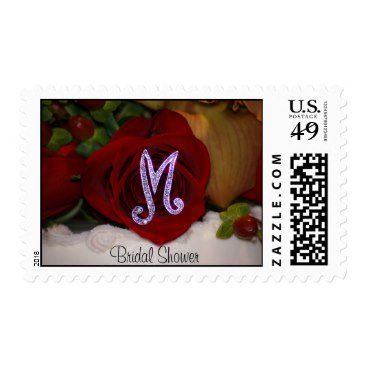 M Monogram - Bridal Shower Stamp by plannedtoperfection
$23.30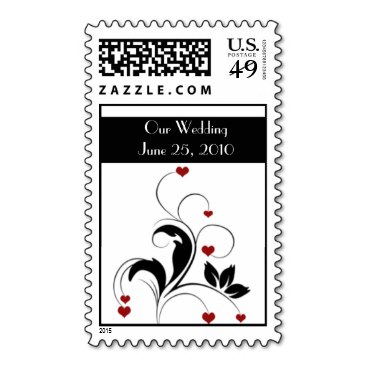 Wedding Postage - Black w/Red Hearts by dmboyce
$23.60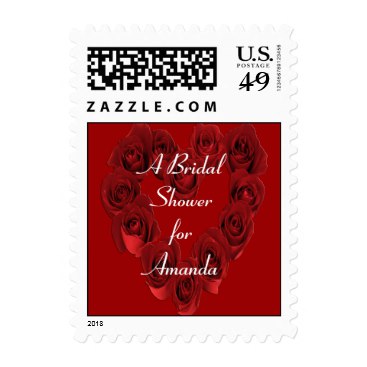 Elegant Bridal Shower Stamps - Heart of Red Roses by TastefulDesigns
" class="productPrice" target="_blank">$24.15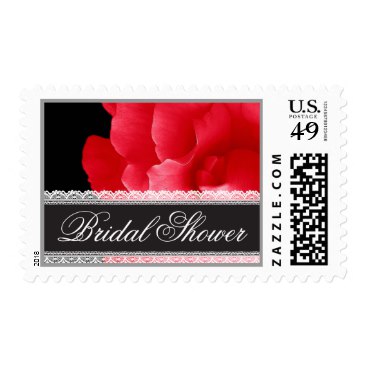 RED Rose and Lace BRIDAL SHOWER Postage by JaclinArt
$25.65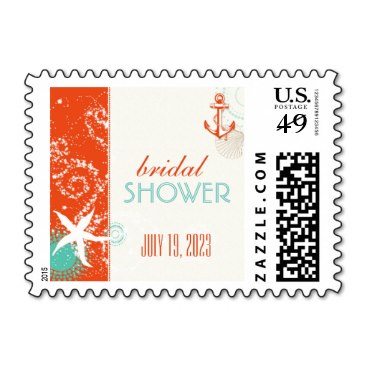 Red Teal Ivory Nautical Bridal Shower Stamps by BridalHeaven
$22.95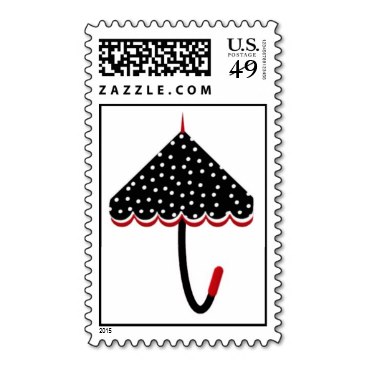 Polka Dot Umbrella Stamp by TNMgraphics
$25.95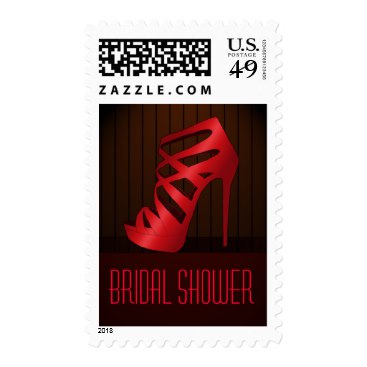 Chic Glam Red High Heel Shoe Bridal Shower Postage Stamps by ohwhynotweddings
$25.75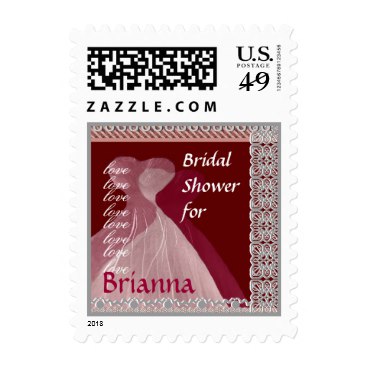 Bridal Shower Stamp PINK & RED Dresses by JaclinArt
$23.75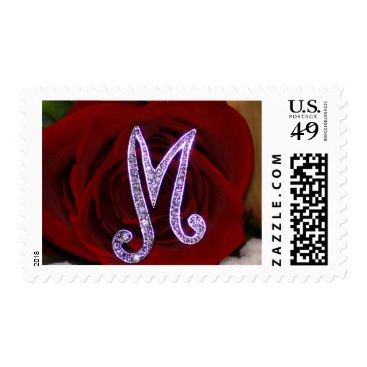 M Monogram Stamp by plannedtoperfection
$23.30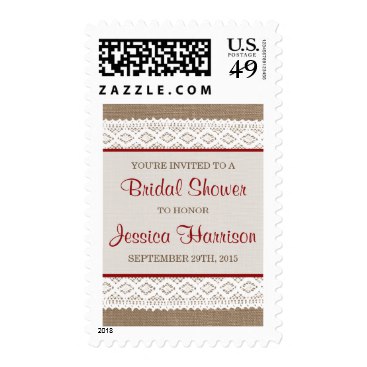 Rustic Burlap & Vintage White Lace Bridal Shower Stamp by Invitation_Republic
$23.75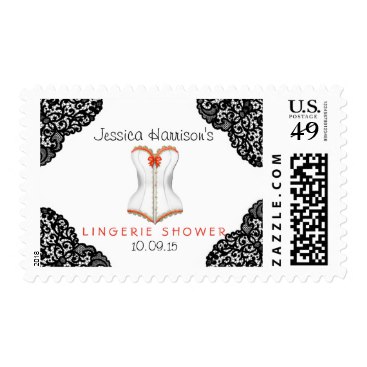 Red Corset & Black Lace Lingerie Shower Stamps by Invitation_Republic
$22.75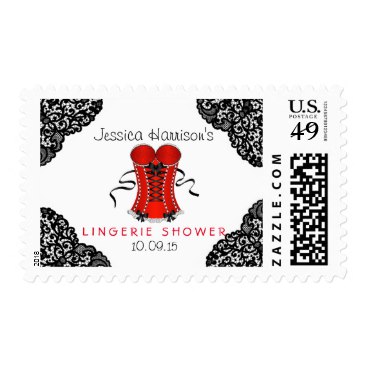 Red Corset & Black Lace Lingerie Shower Postage Stamps by Invitation_Republic
$22.75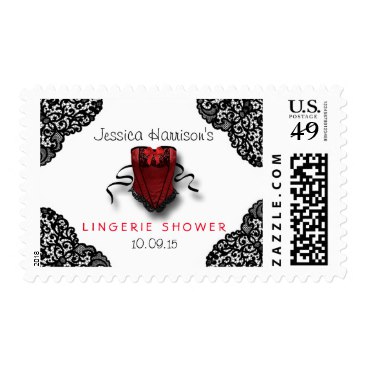 Red Corset & Black Lace Lingerie Shower Postage by Invitation_Republic
$22.75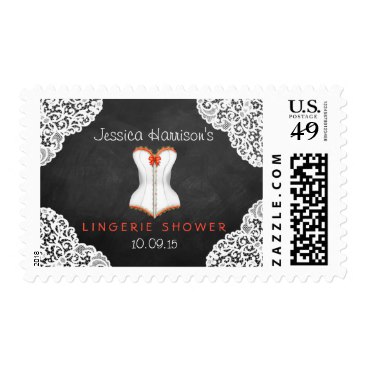 Red Corset White Lace Chalkboard Lingerie Shower Postage Stamp by Invitation_Republic
$22.75
Custom Name Bridal Shower PINK & RED Rose Stamp by JaclinArt
$23.75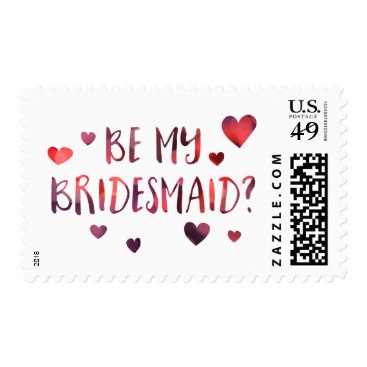 be my bridesmaid bokeh postage stamps by maydaze
$22.55
♥