Purple Bridal Shower Postage Stamps are the perfect pick!
Adorned with flowers, polka dots, ribbons and bows, bridal dresses, Southern mason jars, and hearts, these Purple Bridal Shower Postage Stamps are an ideal choice for any Bride-to-Be's Shower celebration. The designs range from rustic to modern, with many colors of purple including amethyst, lilac, lavender, and orchid, from light to dark shades.
• Real U.S. postage      • 100% satisfaction guaranteed
• 3 sizes for all size mailings     • Produced in as few as 48 hours
• Vibrant printing and color     • FREE customization
 *Note: Accuracy of page color results is dependent on individual product listing. Discrepancies may occur.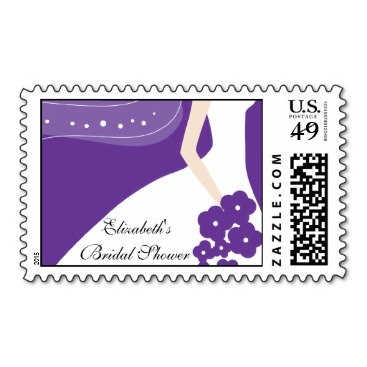 Purple / White Modern Bride Bridal Shower Stamp by celebrateitinvites
$24.05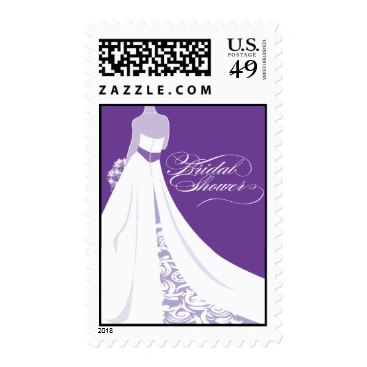 by poshinvites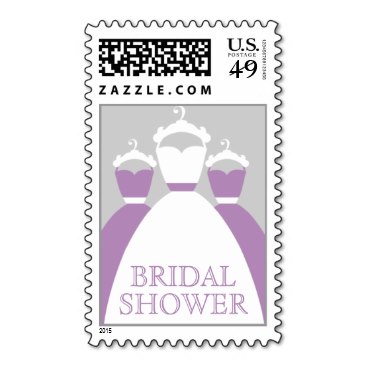 Violet Lilac Purple Bridal Shower Postage by PineAndBerry
$24.05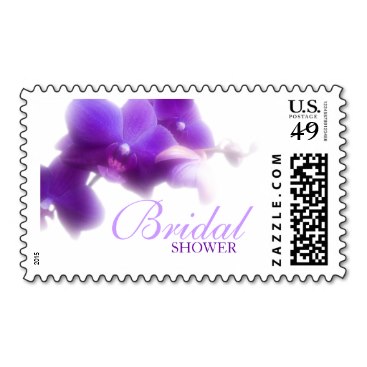 Purple Bridal Shower Postage by floraluniverses
$23.30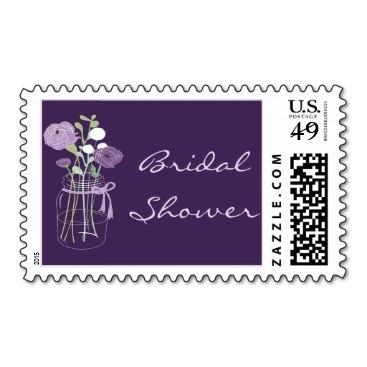 Purple and Lilac Mason Jar Bridal Shower Stamps by PMCustomWeddings
$24.05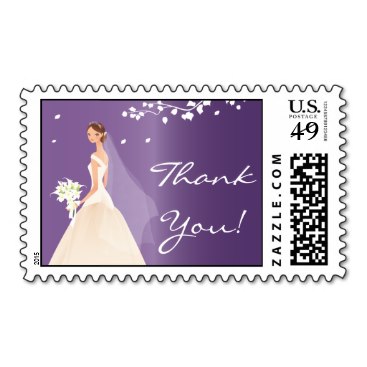 Elegant Purple Bride Thank You Bridal Shower Postage by celebrateitweddings
$24.05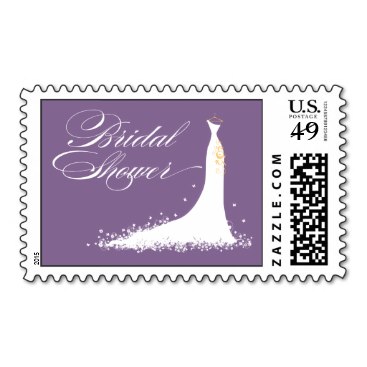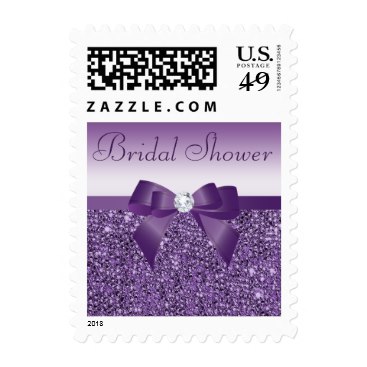 Purple Sequins, Bow & Bling Bridal Shower Postage by AJ_Graphics
$22.95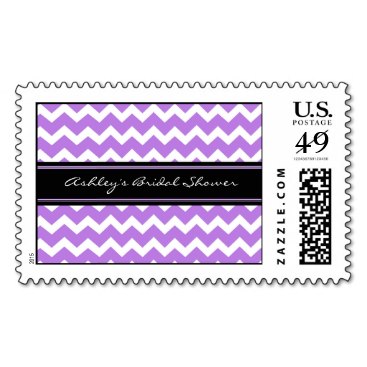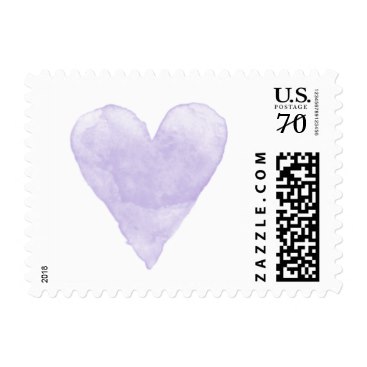 Custom wedding stamps with purple watercolor heart by logotees
$27.70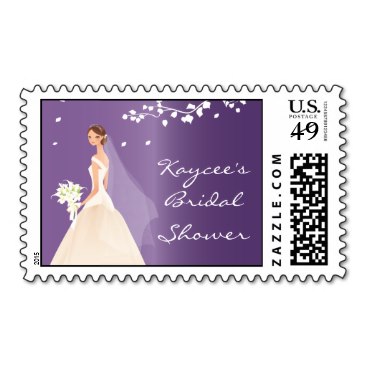 Elegant Purple Bride Bridal Shower Stamps by celebrateitweddings
$24.05
Purple Sparkly Thank You Bridal Shower Postage by celebrateitweddings
$24.05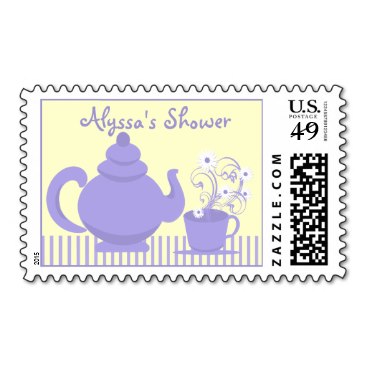 Tea Party Bridal Shower Purple and Yellow Postage by happygotimes
$23.75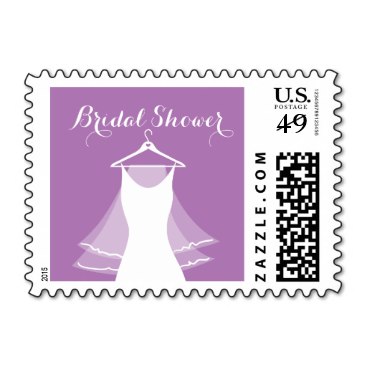 Lavender purple wedding gown bridal shower stamps by logotees
$21.75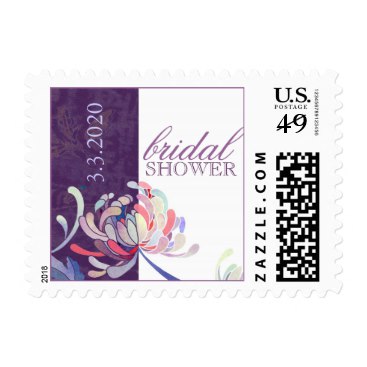 Cute Purple Mum Fall Bridal Shower Invitation Postage Stamps by BridalHeaven
$22.95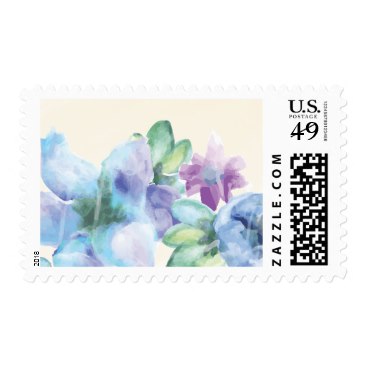 Beautiful Watercolor Purple Floral Postage Stamp by invitationstop
$24.05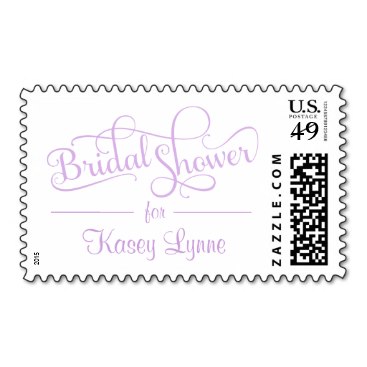 Bridal Shower Fancy Rustic Script Postage by weddingtrendy
$23.75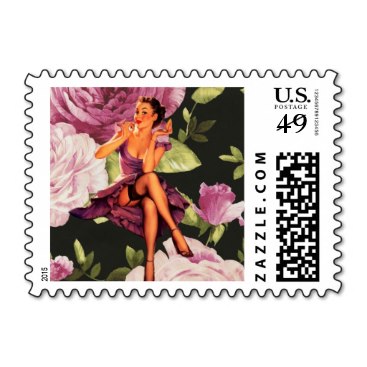 girly cute purple rose pin up girl vintage stamps by youniquetrend
$23.60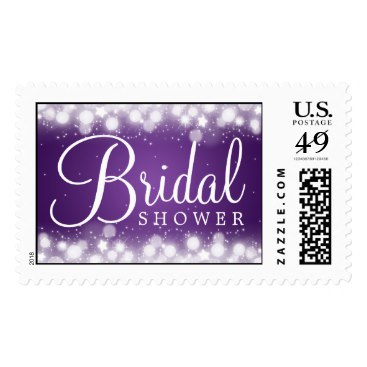 Elegant Bridal Shower Magic Sparkle Purple Postage Stamp by Rewards4life
$25.65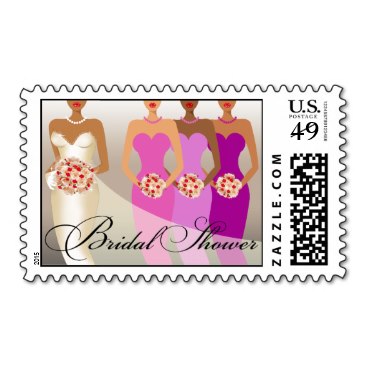 ETHNIC BRIDE Bridal Shower | purple Postage Stamp by glamprettyweddings
$24.75
Corset White Lace Chalkboard Lingerie Shower Stamp by Invitation_Republic
$22.75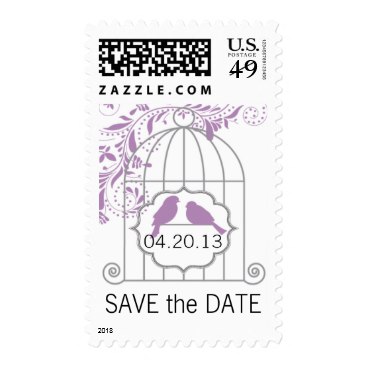 Purple Gray Birdcage Save The Date Stamp by PineAndBerry
$24.05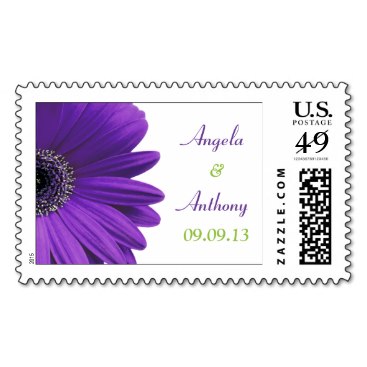 Purple Gerbera Daisy Personalized Wedding Postage by wasootch
$25.15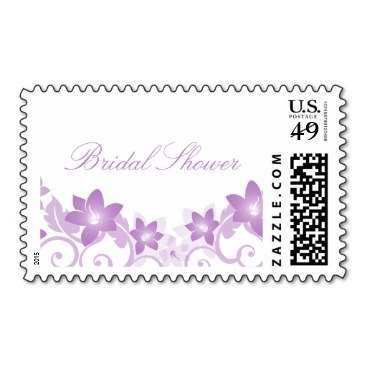 Purple Simple Floral Bridal Shower Postage by Dynamic_Weddings
$24.05
Trendy Purple Zebra Bride Bridal Shower Postage by celebrateitweddings
$24.05
Purple Bridal Shower postage stamps by PMCustomWeddings
$22.95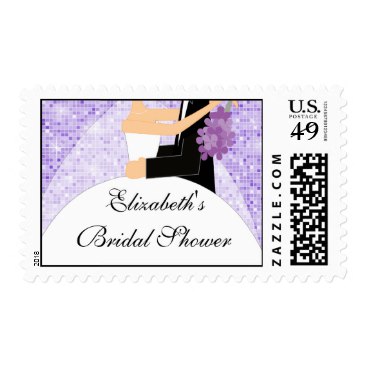 Purple Sparkly Bride Bridal Shower Postage by celebrateitweddings
$24.05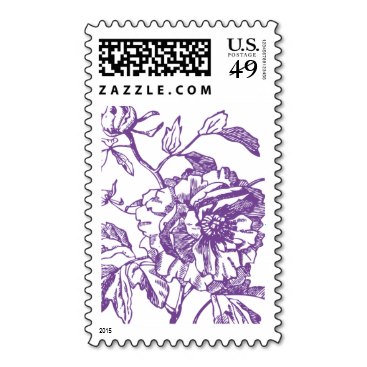 Purple Flower Stamp by WeddingSophisticate
$23.30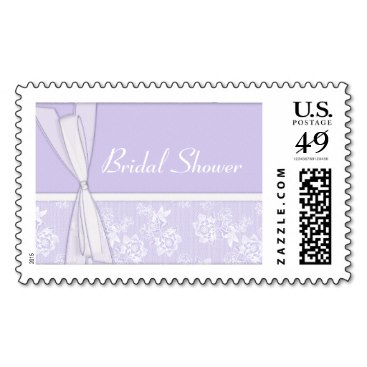 KRW Lace and Bows Lavender Bridal Shower Postage by KRWWedding
$25.15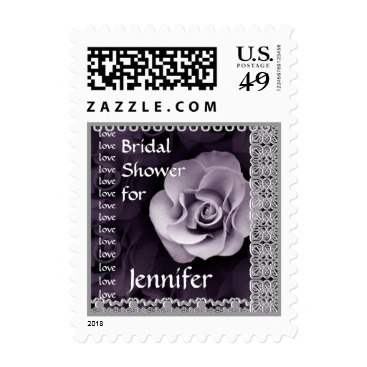 Custom Name Bridal Shower PURPLE Rose Stamp by JaclinArt
$24.95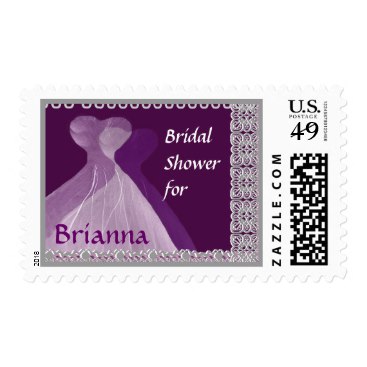 Bridal Shower Stamp PURPLE Dresses by JaclinArt
$24.75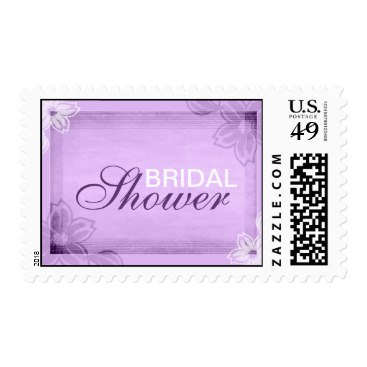 Elegant Purple Bridal Shower Stamps by weddingimpressions
$24.05
♥