Feeling cheery with happy Yellow Bridal Shower invitations!
Visions of yellow, sunflower, lemon, and gold, all beautiful hues in these yellow Bridal Shower invitations. Personalize these custom printed invitations with Bride-to-Be's pre-Wedding celebration with family and friends.
• Multiple professional quality invitation paper types from which to choose.
• High quality, full-color, full-bleed printing.
• Bulk discounts are automatically applied.
 *Note: Accuracy of page color results is dependent on individual product listing. Discrepancies may occur.
Sort by: date created | popularity
Showing 161 - 192 of 3325 products.
<< < 1
2
3
4
5
6
7 8 9 10 11 > >>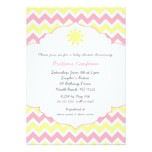 You are my sunshine baby shower invite pink by lemontreecards
Pink Yellow Gerbera Daisy Bridal Shower Invitation by wasootch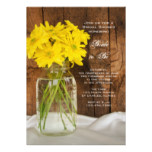 Mason Jar and Yellow Daisies Country Bridal Shower Card by loraseverson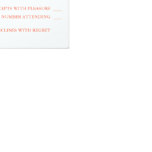 POOL AND CORAL HIBISCUS RSVP WEDDING RESPONSE CARD by OccasionInvitations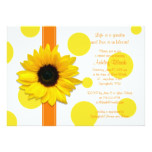 Sunflower Yellow Orange Polka Dot Bridal Shower Card by wasootch
maroon and Yellow Bridal Shower Invitation by London_Bridges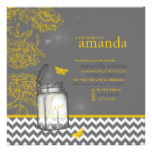 Chevron and Mason Jar Yellow Gray Bridal Shower Card by ThePaperMill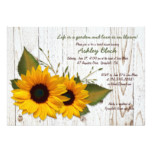 Rustic Sunflower Bridal Shower Invitation by wasootch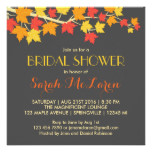 Maple Leaves Autumn Bridal Shower Invitation by
raindwops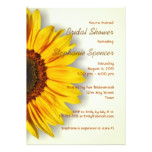 Sunflower Bridal Shower Invitation by dlgray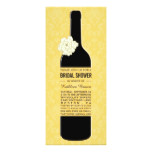 Elegant Wine Bridal Shower Invitations by 16girls
COBALT BLUE RUSTIC SUNFLOWER ENGAGEMENT PARTY CARD by OccasionInvitations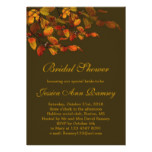 Red, yellow autumn leaves Bridal Shower Invitation by IrinaFraser
Pink & Yellow Mason Jars Bridal Shower Invitation by misstallulah
Pink Yellow Daisy Wedding Bridal Shower Invitation by wasootch
Bridal Shower Invitation | Yellow Pink Green Daisy by Plush_Paper
Teapot Bridal Shower Invitation by marlenedesigner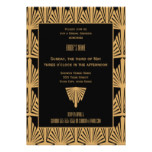 Gold and Black Art Deco Pattern Bridal Shower Card by KarinaandCleo
Unique Vintage Bridal Shower Gold yellow Card by ThePaperMill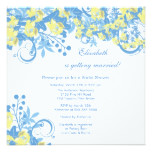 Spring Floral Bridal Shower Invitation Yellow Blue by celebrateitinvites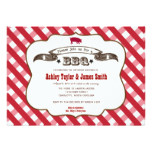 Plaid BBQ Pig Invitation by AshPartyInspiration
Elegant Yellow Rose Wedding Invitations by GardenHarbor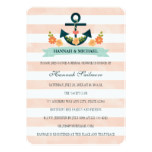 Coral and Navy Nautical Bridal Shower Card by OccasionInvitations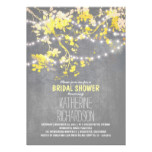 String lights cute and fancy bridal shower card by jinaiji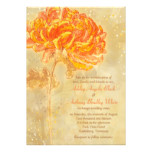 Chrysanthemum Orange Floral Wedding Invitation by wasootch
yellow evening romantic trees bridal shower invite by jinaiji
Lanterns on Chalk Couple's Shower Invite in Yellow by prettyfancyinvites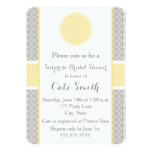 Grey & Yellow Quarterfoil Bridal Shower Invitation by NoteworthyPrintables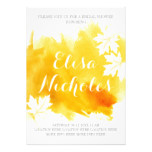 Modern abstract watercolor yellow bridal shower card by weddings_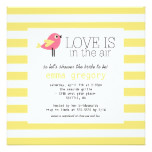 Modern yellow striped lovebird bridal shower cards by DamaskDiva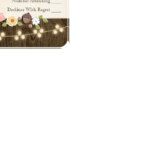 Blush String of Lights Acorn Rustic Wedding RSVP Card by OccasionInvitations
Yellow Sunflower Aqua Ribbon Wedding Invitation by wasootch
Sort by: date created | popularity
Showing 161 - 192 of 3325 products.
<< < 1
2
3
4
5
6
7 8 9 10 11 > >>
♥