Elegant and pretty Vintage Bridal Shower Invitations.
This collection features Vintage Bridal Shower invitations with classic color combinations and vintage olden-style texture illustrations including tattered looks. Also included are iconic vintage elements including birdcages, teapots, mason jars, and chandeliers.
• Choose from six paper types and nine colors
• High quality, full-color, full-bleed printing on both sides
• Each invitation comes with a white envelope
*Note: Accuracy of page color results is dependent on individual product listing. Discrepancies may occur.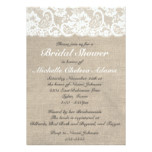 Vintage Lace Burlap Bridal Shower Invitation by ModernMatrimony
Romantic Peonies Wreath Bridal Brunch Invitation by misstallulah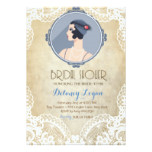 Gatsby Vintage Bridal Shower Invitation by ThreeFoursDesign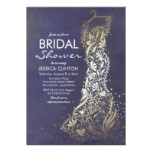 Navy and Gold Vintage Bridal Shower Card by jinaiji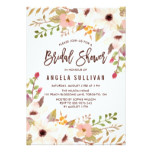 Watercolor Bohemian Flowers Bridal Shower Card by misstallulah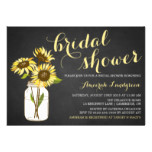 Country Chic Sunflowers Bridal Shower Invitation by misstallulah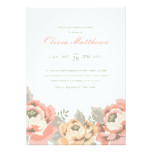 Vintage Floral Bridal Shower Invitation by origamiprints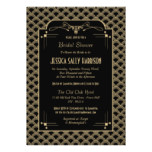 Vintage 1920's Art Deco Gatsby Bridal Shower Card by Invitation_Republic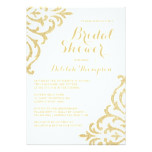 by ModernMatrimony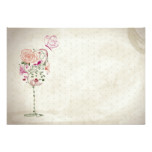 by AshPartyInspiration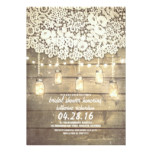 Rustic Mason Jar Lights Lace Wood Bridal Shower Card by jinaiji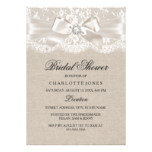 Lace Bow & Burlap Vintage Bridal Shower Invite by Zizzago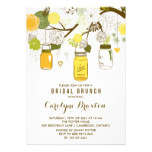 Summer Mason Jars | Bridal Brunch Invitation by misstallulah
Vintage Plaid I Do BBQ Bridal Shower Invitation by marlenedesigner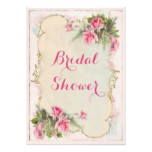 Pink Vintage Roses Shabby Chic Bridal Shower Card by AJ_Graphics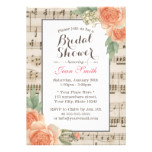 Vintage Floral Elegant Musical Bridal Shower Card by myinvitation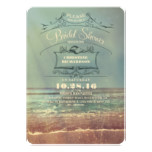 Vintage beach bridal shower invitations by jinaiji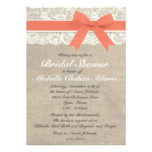 Coral Lace Burlap Bridal Shower Invitation by ModernMatrimony
Rustic wood mason jar bridal shower invitations by logotees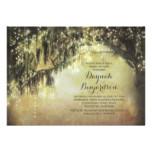 string lights rustic tree vintage bridal shower card by jinaiji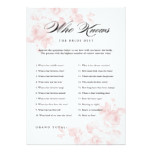 Vintage floral | Bridal Shower Game Card by stacey_meacham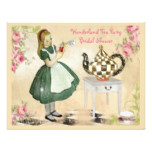 Cute Vintage Alice in Wonderland Bridal Shower Card by GroovyGraphics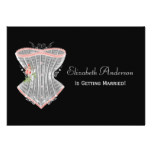 Vintage Corset Personal Lingerie Bridal Shower Card by PartyPlans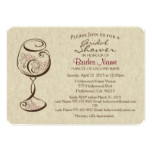 Wine & Cheese Bridal Shower Invitation by VenturaStudios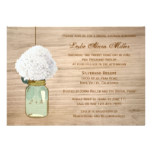 Country Rustic Mason Jar Hydrangea Bridal Shower Card by InvitationBlvd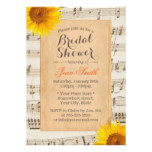 Vintage Sunflower & Old Music Sheet Bridal Shower Card by myinvitation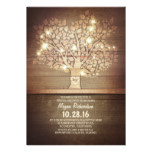 String lights & rustic tree bridal shower card by jinaiji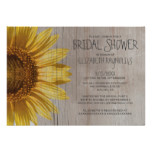 Rustic Sunflowers Bridal Shower Invitations by topinvitations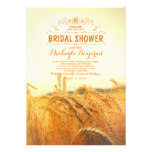 yellow wheat field rustic vintage bridal shower card by jinaiji
Vintage Bridal Shower Antique Roses Flowers Floral Card by InvitationCafe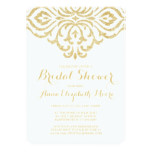 Gold Vintage Glam Elegant Bridal Shower Invitation by ModernMatrimony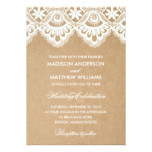 RUSTIC LACE | WEDDING INVITATION by FINEandDANDY
♥