Pleasantly pleasing purple Bridal Shower invitations.
This collection of perfectly purple Bridal Shower invitations features designs in an array of tones such as violet, lavender, amethyst, plum, orchid, and more purplish hues, in both light and dark shades. Each invitation is custom printed with the Bride-to-Be's shower celebration information. Professional invitations personalized for your occasion are the way to go, and they make your celebration extra special. If you love purple, these Bridal Shower invitations are for you.
• Choose from various paper types and options.
• High quality, full-color, full-bleed printing.
• Bulk discounts are available.
Sort by: date created | popularity
Showing 81 - 100 of 5243 products.
<< < 1
2
3
4
5
6
7 8 9 10
>
>>
purple boarding pass tickets for Bridal Shower Card by jinaiji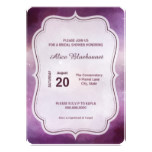 Purple Galaxy Bridal Shower Invitation by LaurEvansDesign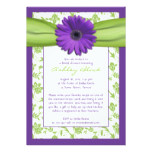 Purple Green Daisy Damask Bridal Shower Invitation by wasootch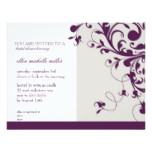 Purple Floral Swirls Bridal Shower Invitations by ThePaperMill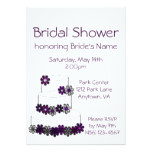 Purple Daisy Cake Bridal Shower Invitation by Invitesandmore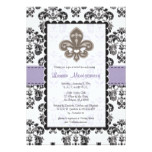 Fleur de Lis Bridal Shower Invitations Purple Gold by OccasionInvitations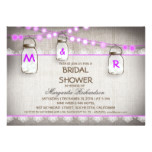 by jinaiji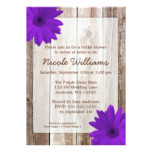 by printcreekstudio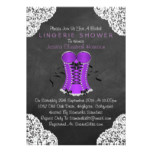 by Invitation_Republic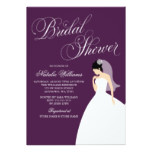 Eggplant Purple Wedding Gown Bridal Shower Card by printcreekstudio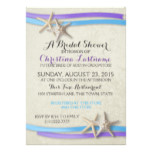 Starfish and Ribbon Purple and Blue Bridal Shower Card by happygotimes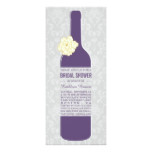 Elegant Wine Bridal Shower Invitations by 16girls
Pretty Purple and White Bridal Shower Invitation by DizzyDebbie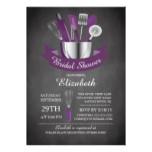 Modern Chalkboard Stock The Kitchen Bridal Shower Card by invitationstop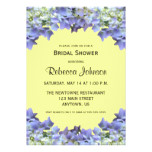 Purple Hydrangea on Yellow Bridal Shower Card by daisylin712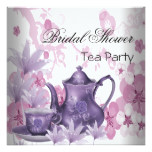 Bridal Shower Pink Purple Tea Party Card by Zizzago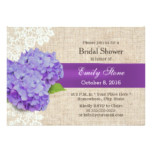 Purple Hydrangea Lace & Burlap Bridal Shower Card by myinvitation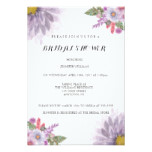 Floral Script Bridal Shower Invitations by Beanhamster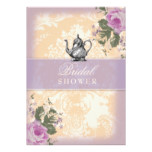 GC Vintage Bridal Shower Tea Party Card by Jill311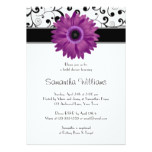 Purple Gerbera Daisy Black Scroll Bridal Shower Card by prettypicture
Sort by: date created | popularity
Showing 81 - 100 of 5243 products.
<< < 1
2
3
4
5
6
7 8 9 10
>
>>
*Note: Accuracy of page color results above is dependent on individual product listing (from Zazzle). Discrepancies may occur.

♥