Fun and girly, Polka Dot Bridal Shower invitations.
Simultaneously fun and sophisticated, these custom printed polka dot Bridal Shower invitations are covered in polka dotted patterns of a wide range of colors and designs. Rich reds, perfect pinks. royal purples, happy yellows, majestic blues, all paired with flowers, ribbon illustrations, the clever use of typography, and more. Bulk discounts are automatically applied.
• Choose from various professional paper types.
• High quality, full-color, full-bleed printing.
• Matching products may be available.
 *Note: Accuracy of page color results is dependent on individual product listing. Discrepancies may occur.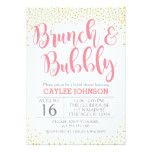 Gold and Blush Brunch and Bubbly Shower Invitation by SimpleandStunning2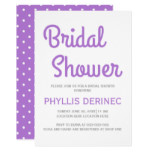 Modern typography lavender wedding bridal shower card by weddings_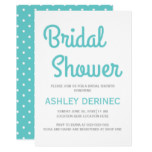 Modern typography aqua wedding bridal shower card by weddings_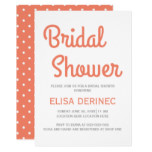 Modern typography coral wedding bridal shower card by weddings_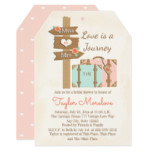 Monogram Traveling from Miss to Mrs Bridal Shower Card by OccasionInvitations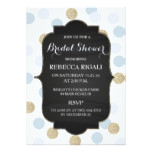 by VGInvites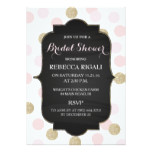 Polka Dot Bridal Shower ~ Faux Gold Glitter Card by VGInvites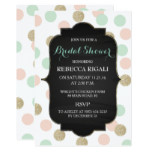 Polka Dot Bridal Shower ~ Faux Gold Glitter Card by VGInvites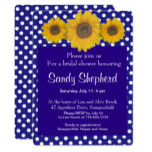 Sunflowers and polka dots no3 card by almawad
Modern black gold hipster polka dots Bridal Shower Card by paperi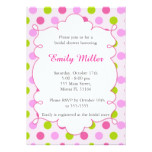 by pinkthecatdesign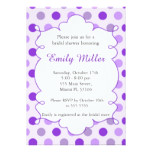 by pinkthecatdesign
Pretty Pink Polka Dot Lace Party Event Template Card by DesignsbyDonnaSiggy
Bridal Shower Invitation, Pink Flowers Gold Dots Card by FancyShmancyNotes
Fascinator Hat Tea Bridal Shower Invitation by OhCreativeOnePrinted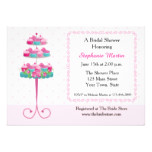 Pink Cupcake Display, Bridal Shower Card by StarStock
Vintage green white polka dots Bridal Shower Card by paperi
Black white watercolor polka dots Bridal Shower Card by paperi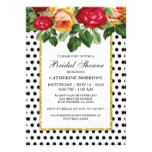 FLORAL BRIDAL SHOWER PARTY | BLACK GOLD CARD by special_stationery
Vintage Floral Gold Foil Polka Dots Bridal Shower Card by myinvitation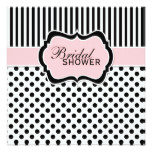 Black, White Polka Dot Stripe Bridal Shower Invite by NiteOwlStudio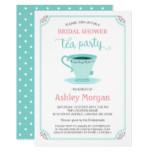 Bridal Shower Tea Party Floral Light Pink Mint Card by CardHunter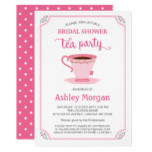 Girly Chic Pink Floral Bridal Shower Tea Party Card by CardHunter
Pink watercolor polka dots Bridal Shower Card by paperi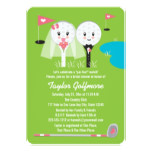 Fun Golf Ball and Tee Bride Groom Bridal Shower Card by OccasionInvitations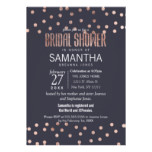 Rose Gold Polka Dots and Navy Blue Bridal Shower Card by I_Invite_You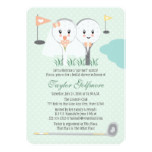 Cute Golf Ball and Tee Bride Groom Bridal Shower Card by OccasionInvitations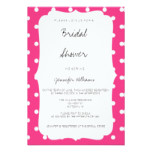 Cute polka dot bridal shower invitations by Beanhamster
Sumptuous Silver on Black Bridal Shower Card by Eugene_Designs
Exquisite Black on Silver Bridal Shower Card by Eugene_Designs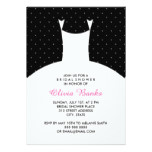 Wedding Dress & Polka Dots | Chic Bridal Shower Card by Paperpaperpaper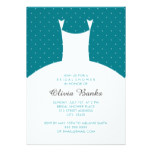 Wedding Dress & Polka Dots | Bridal Shower Card by Paperpaperpaper
♥