Prettiest Pink Bridal Shower invitations.
Beautiful, modern, and girly, these Pink Bridal Shower invitations were designed for your most alluring, dainty, and affectionate Bride-to-Be. Pink is the most traditional "girl" color and a classic representation of most every woman ranging from ultimate sophistication, to passionate and sensual tastes, to reaching the little childhood lady inside. In this collection is everything from pink floral designs, to pink chic or rustic elements, to pink modern and bold patterns, in a wide variety of light, dark, hot, pastel, and lovely pink hues.
• Professional invitation paper types from which to choose.
• High quality, full-color, full-bleed printing.
• Envelope options and other matching products may be available.
 *Note: Accuracy of page color results is dependent on individual product listing. Discrepancies may occur.
Sort by: date created | popularity
Showing 161 - 192 of 13414 products.
<< < 1
2
3
4
5
6
7 8 9 10 11 > >>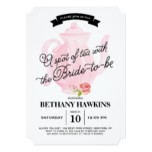 A Spot of Tea with the Bride-to-be | Bridal Shower Card by NBpaperco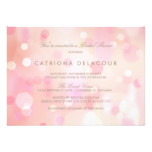 Colorful Pastel Lights Bridal Shower Invitation by misstallulah
Light Pink Watercolor Bridal Shower Invitation by melanileestyle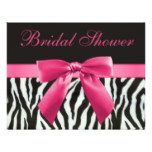 Zebra Stripes & Pink Printed Bow Bridal Shower Card by AJ_Graphics
Advice for the Bride | Pink Stripe & Blush Peony Card by RedwoodAndVine
Invite - Rose Glitter Bridal Shower future Mrs. by Evented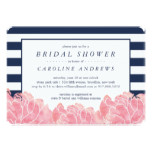 Blush Peony and Navy Stripe Bridal Shower Card by RedwoodAndVine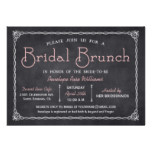 Chalkboard Bridal Brunch Bridal Shower Invitations by Anything_Goes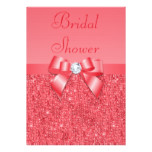 Coral Pink Printed Sequins & Diamond Bridal Shower Card by AJ_Graphics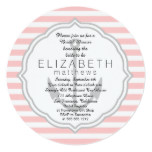 Pink Nautical Anchor Beach Striped Bridal Shower Card by hhweddings
Pink Floral Bridal Shower Tea Party Invitation by DizzyDebbie
Pink Gerbera Daisy Bridal Shower Invitations by BridalShowerInvites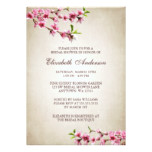 Pink Cherry Blossoms Vintage Tan Bridal Shower Card by printcreekstudio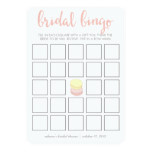 Bridal Shower Bingo Game Card | French Macarons by RedwoodAndVine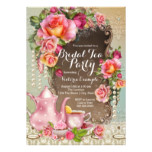 Pink Rose Pearl Bridal Tea Party Card by InvitationCentral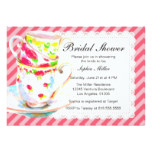 Bridal Shower Tea Party Card by party_depot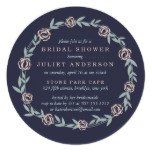 Midnight Blue, Blush Pink and Sage Bridal Shower Card by RedwoodAndVine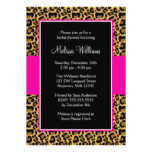 Leopard Hot Pink Bridal Shower Invitations by printcreekstudio
Whimsical Pink Flower/Masonjar Bridal Shower card by ohwhynotweddings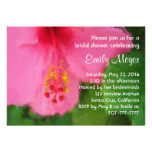 Pink Hisbiscus Flower Bridal Shower Invitation by Aloha_Friday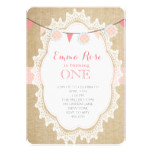 Shabby Chic Burlap Pink Birthday Invitations by ThreeFoursDesign
Camo Elegant Hot Pink Bridal Shower Invitation by CleanGreenDesigns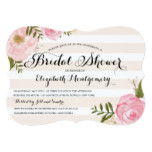 Modern Vintage Pink Floral Bridal Shower Card by Jujulili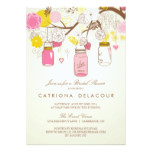 Vintage Pink Mason Jars Bridal Shower Invitation by misstallulah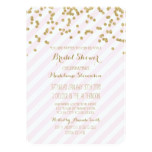 Gold Blush Pink Stripes Bridal Shower Invitations by DreamingMindCards
Fleur de Lis Bridal Shower Invitations Pink Black by OccasionInvitations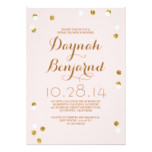 Blush pink & gold confetti modern bridal shower card by jinaiji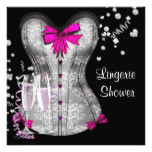 Pink Black Corset Lingerie Bridal Shower Card by Pure_Elegance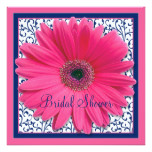 Pink Navy Gerbera Daisy Bridal Shower Invitation by wasootch
PINK AND YELLOW LEMON THEMED BRIDAL SHOWER CARD by OccasionInvitations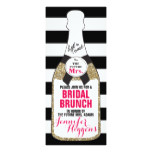 Bridal Brunch Bridal Shower Invitation Champagne by madeBYjenn
Bridal Shower Invitation | Blush Coral Pink Daisy by Plush_Paper
Sort by: date created | popularity
Showing 161 - 192 of 13414 products.
<< < 1
2
3
4
5
6
7 8 9 10 11 > >>
♥