Prettiest Pink Bridal Shower invitations.
Beautiful, modern, and girly, these Pink Bridal Shower invitations were designed for your most alluring, dainty, and affectionate Bride-to-Be. Pink is the most traditional "girl" color and a classic representation of most every woman ranging from ultimate sophistication, to passionate and sensual tastes, to reaching the little childhood lady inside. In this collection is everything from pink floral designs, to pink chic or rustic elements, to pink modern and bold patterns, in a wide variety of light, dark, hot, pastel, and lovely pink hues.
• Professional invitation paper types from which to choose.
• High quality, full-color, full-bleed printing.
• Envelope options and other matching products may be available.
 *Note: Accuracy of page color results is dependent on individual product listing. Discrepancies may occur.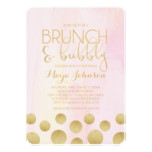 Brunch and Bubbly Bridal Shower Invitation by loralangdesign
Blush Winter Wreath Bridesmaids Luncheon Invite by misstallulah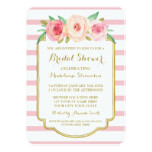 Rose Stripes Gold Pink Floral Bridal Shower Card by DreamingMindCards
Pretty Pink Tulips Spring Bridal Shower Card by invitationstop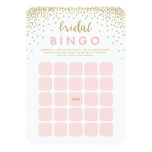 Confetti Shower | Bridal Bingo Cards by FINEandDANDY
Hot Pink Glitter Bachelorette Party Invitation by party_depot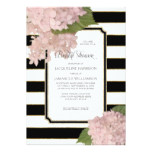 Vintage Pink Hydrangea Classy Modern Bridal Shower Card by EverythingWedding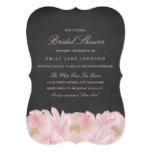 Pink Peony Chalkboard Bridal Shower Invitation by LittleBayleigh
Pink Cherry Blossom Flower Wedding Invitation by raindwops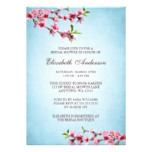 Pink Cherry Blossoms Vintage Blue Bridal Shower Card by printcreekstudio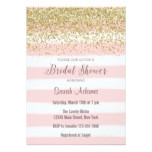 Pink Stripes Watercolor Bridal Shower Invitation by melanileestyle
Silver Sequins Hot Pink Bow Diamond Bridal Shower Card by AJ_Graphics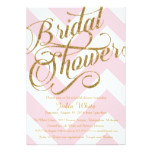 Glitter Bridal Shower Invitation, Pink Chevron Card by ItsAFineTime
Pretty Pink Bridal Tea Shower Invitations by Koupie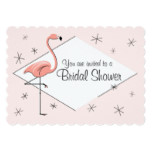 Flamingo Pink Diamond Bridal Shower bracket Card by QuirkyChic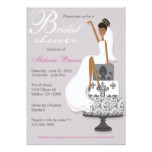 Chic Pink Modern Bride Contemporary Bridal Shower Card by InvitationBlvd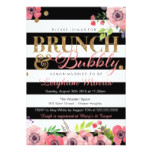 Brunch & Bubbly Glitter Black White Bridal Shower Card by PrettyInviting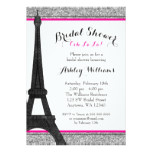 Hot Pink Glam Paris Bridal Shower Card by printcreekstudio
Vintage floral | Bridal Shower Invitation by stacey_meacham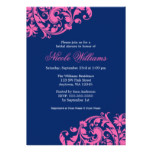 Navy Blue and Pink Swirl Flourish Bridal Shower Card by printcreekstudio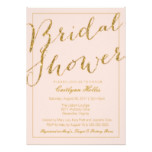 Gold Glitter Blush Pink Bridal Shower Invitation by PrettyInviting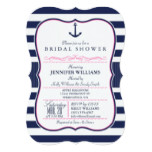 Nautical Anchor Bridal Shower; Navy & Pink Card by Card_Stop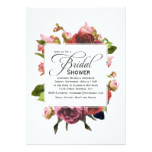 Pink Bouquet Floral Bridal Shower Card by Oasis_Landing
Secret Surprise Bridal Shower Party Pink Stripes Card by madeBYjenn
Bridal Shower Pink Purple Tea Party Card by Zizzago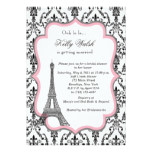 Eiffel Tower Pink Paris Bridal Shower Invitation by PurplePaperInvites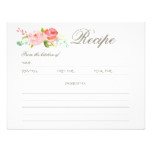 Rose Garden | Recipe Card by NBpaperco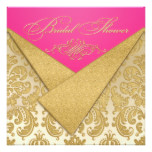 Pink, Gold Damask, Scroll Bridal Shower Invitation by NiteOwlStudio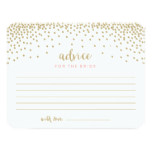 Confetti Shower | Bridal Shower Advice Cards by FINEandDANDY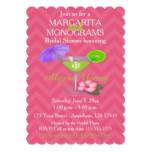 Pink Chevron Margarita Monograms Bridal Shower Card by mybabytee
Pink Hydrangea Bridal Shower Card by printcreekstudio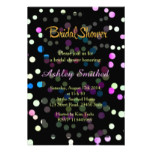 Neon Pink Turquoise Polka Dots Bridal Shower Card by girly_trend
♥