International elegance with Parisian Bridal Shower invitations!
Iconic visions of the Eiffel Tower, classic use of the Fleur de Lis, and romantic colors of pink, purple, beige, and more, compliment these elegant custom printed Parisian Bridal Shower invitations. Celebrate her upcoming marriage with these pretty France-inspired or destination themed invitations. Bulk discounts are available.
• Professional printing on various invitation paper types.
• High quality, full-color, full-bleed printing.
• Additional options or matching products may be available.
*Note: Accuracy of page theme results is dependent on individual product listing. Discrepancies may occur.
Parisian Peach Peonies Bridal Shower Card by mousearte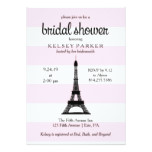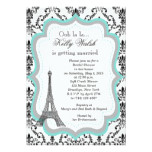 Eiffel Tower Aqua Paris Bridal Shower Invitation by PurplePaperInvites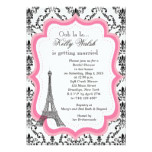 Eiffel Tower Pink Paris Bridal Shower Invitation by PurplePaperInvites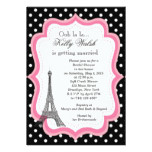 Eiffel Tower Pink Paris Bridal Shower Invitation by PurplePaperInvites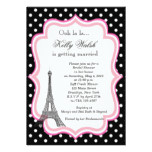 Eiffel Tower Pink Paris Bridal Shower Invitation by PurplePaperInvites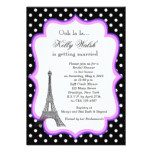 Eiffel Tower Purple Paris Bridal Shower Invitation by PurplePaperInvites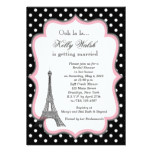 Eiffel Tower Pink Paris Bridal Shower Invitation by PurplePaperInvites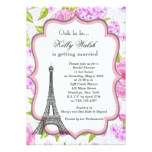 Eiffel Tower Pink Paris Bridal Shower Invitation by PurplePaperInvites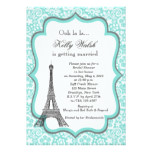 Eiffel Tower Aqua Paris Bridal Shower Invitation by PurplePaperInvites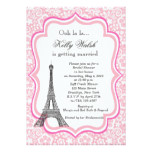 Eiffel Tower Pink Paris Bridal Shower Invitation by PurplePaperInvites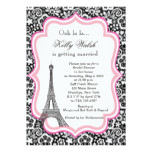 Eiffel Tower Pink Paris Bridal Shower Invitation by PurplePaperInvites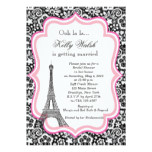 Eiffel Tower Pink Paris Bridal Shower Invitation by PurplePaperInvites
Eiffel Tower Pink Paris Bridal Shower Invitation by PurplePaperInvites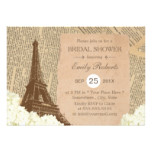 Vintage Paris Eiffel Tower Floral Bridal Shower Card by myinvitation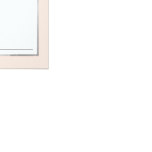 Paris Elegance Advice for the Bride Card by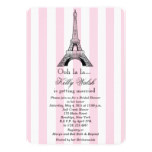 Eiffel Tower Pink Paris Bridal Shower Invitation by PurplePaperInvites
Elegant Bride Bridal Shower Invitation by PurplePaperInvites
Elegant Bride Bridal Shower Invitation by PurplePaperInvites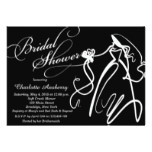 Elegant Bride Bridal Shower Invitation by PurplePaperInvites
Elegant Bride Bridal Shower Invitation by PurplePaperInvites
Elegant Bride Bridal Shower Invitation by PurplePaperInvites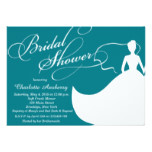 Elegant Bride Bridal Shower Invitation by PurplePaperInvites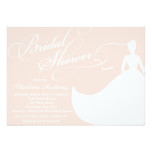 Elegant Bride Bridal Shower Invitation by PurplePaperInvites
Elegant Bride Bridal Shower Invitation by PurplePaperInvites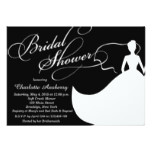 Elegant Bride Bridal Shower Invitation by PurplePaperInvites
Elegant Bride Bridal Shower Invitation by PurplePaperInvites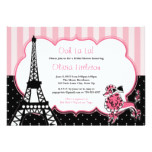 Paris Bridal Shower Invitations - Pink and Black by PegsPrints
Paris Bridal Shower Invitation - Pink Floral by PegsPrints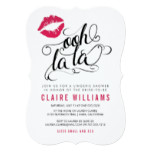 Ooh La La Pink Lips Typography Lingerie Shower Card by RedwoodAndVine
Paris Themed Bridal Shower Add Photo Personalized Card by partypeeps
Paris Themed Bridal Shower Add Photo Personalized Card by partypeeps
♥