Colorful and beautiful Floral Bridal Shower invitations.
Bright and vibrant floral Bridal Shower invitations with lilies, gerbera daisies, roses, and sunflowers to start, in a rainbow collection of pink, green, purple, red, yellow, and more. Find your floral fancy and choose your favorite custom invitations to properly and elegantly honor the Bride-to-Be at her special celebration. Bulk discounts apply.
• Professional invitation paper choices from which to choose.
• High quality, full-color, full-bleed printing.
• Additional options may be available.
 *Note: Accuracy of page color results is dependent on individual product listing. Discrepancies may occur.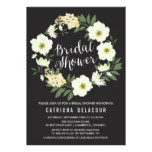 Anemone Floral Wreath Bridal Shower Invitation by
misstallulah
MODERN FLORAL bridal shower invitation by blush_printables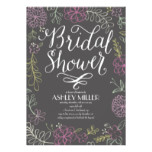 Handdrawn Botanicals | Bridal Shower Card by NBpaperco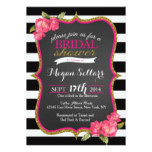 Pink Gold Black White Bridal Shower Invitation by seasidepapercompany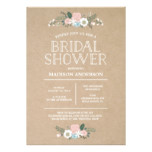 Sweet Floral | Bridal Shower Invitation by FINEandDANDY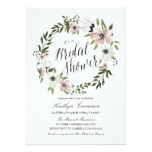 Lovely Floral Wreath- Bridal Shower Invitation by Whimzy_Designs
Watercolor Floral Shower Card by hallmarkwedding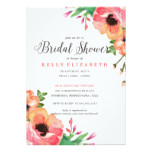 MODERN WATERCOLOR FLORAL bridal shower invitation by blush_printables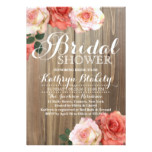 Rustic Roses | Bridal Shower Invitations by NBpaperco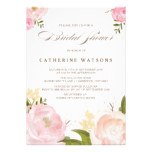 Romantic Watercolor Flowers Bridal Shower Invite by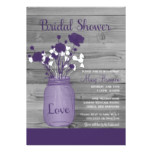 Purple Mason jar Floral Bridal Shower Card by ThePaperMill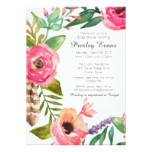 Floral & Feather Bridal Shower Invitation II by ItsAFineTime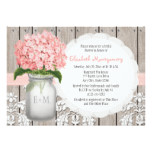 Pink Hydrangea Monogrammed Mason Jar Bridal Shower Card by OccasionInvitations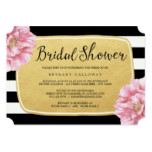 Floral Chic Bridal Shower Invitation / Gold by Orabella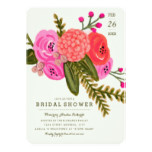 Vintage Garden Bridal Shower Card by origamiprints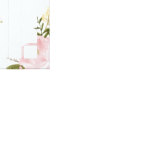 Romantic Floral Bridal Shower Bingo Game Card by blush_printables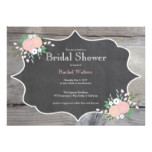 Rustic Floral Chalkboard Bridal Shower Invitation by Whimzy_Designs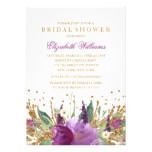 Glitter Sparkling Floral Amethyst Bridal Shower Card by LittleBayleigh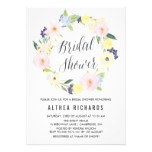 Pastel Floral Wreath Bridal Shower Invitation by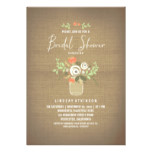 Floral Mason Jar Rustic Burlap Bridal Shower Card by jinaiji
♥