Pretty and perfect Damask Bridal Shower invitations!
Stunning and beautiful damask Bridal Shower invitations with floral and repeating patterns in black and white, and colors of all hues. These designs can be regal and sophisticated. Other designs can be girly with flowers and ribbon illustrations. There is variety of color as well with pinks, greens, blues, purples, and more. All of these damask invitations are custom printed with your special Wedding Shower celebration details. They are professionally produced and delivered to you. A really great benefit is that you will have a complimentary proofing process to ensure you're getting exactly what you need.
• Invitation paper type options are available.
• Professional, High quality, full-color, full-bleed printing.
• Additional options or matching product types may be available.
• Bulk discounts are in place to help you save.
Sort by: date created | popularity
Showing 81 - 100 of 6658 products.
<< < 1
2
3
4
5
6
7 8 9 10
>
>>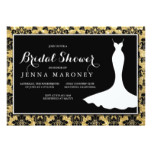 Black Damask with Gold Glitter Bridal Shower Card by GreenLeafDesigns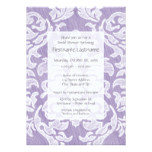 Lavender Modern Damask Bridal Shower Party Card by JustWeddings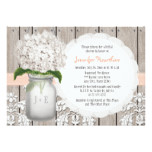 by OccasionInvitations
Eiffel Tower Pink Paris Bridal Shower Invitation by PurplePaperInvites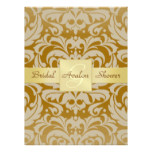 Gold Damask Bridal Shower Monogram Invitation by theedgeweddings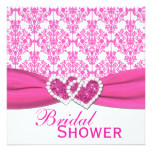 Fuchsia Pink and White Damask Bridal Shower Invite by NiteOwlStudio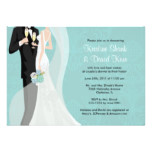 Couples Shower - Version 1 Card by WhirlibirdExpress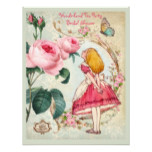 Alice in Wonderland Roses Collage Bridal Shower Card by GroovyGraphics
Rainbow colors damask wedding bridal shower card by weddings_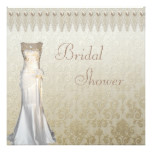 Vintage Wedding Gown Pearls & Lace Bridal Shower Card by AJ_Graphics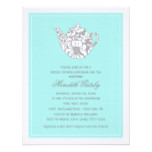 Wedding Bridal Shower Invitation | High Tea Theme by Plush_Paper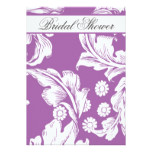 elegant damask purple floral bridal shower invites by jinaiji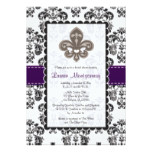 Fleur de Lis Bridal Shower Invitations Plum Black by OccasionInvitations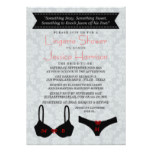 Elegant Lingerie Shower Invitations by Invitation_Republic
Cute White Lace Corset Lingerie Bridal Shower Card by Zulibby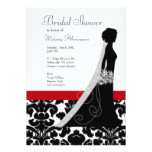 Red and Black Damask Bridal Shower Invitations by DamaskDiva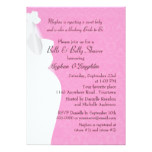 Bells and Belly Bridal and Baby Shower Card by mousearte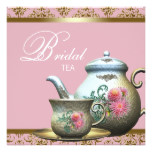 Pink Gold Damask Bridal Tea Shower Card by InvitationCentral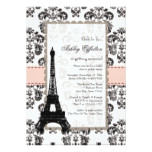 Parisian Pink Black Bridal Shower Invitations by OccasionInvitations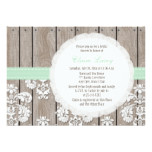 Mint Wood Lace Rustic Bridal Shower Invitations by OccasionInvitations
Sort by: date created | popularity
Showing 81 - 100 of 6658 products.
<< < 1
2
3
4
5
6
7 8 9 10
>
>>
 *Note: Accuracy of page color results is dependent on individual product listing (from Zazzle). Discrepancies may occur.
♥