Pretty and perfect Damask Bridal Shower invitations!
Stunning and beautiful damask Bridal Shower invitations with floral and repeating patterns in black and white, and colors of all hues. These designs can be regal and sophisticated. Other designs can be girly with flowers and ribbon illustrations. There is variety of color as well with pinks, greens, blues, purples, and more. All of these damask invitations are custom printed with your special Wedding Shower celebration details. They are professionally produced and delivered to you. A really great benefit is that you will have a complimentary proofing process to ensure you're getting exactly what you need.
• Invitation paper type options are available.
• Professional, High quality, full-color, full-bleed printing.
• Additional options or matching product types may be available.
• Bulk discounts are in place to help you save.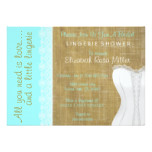 Rustic White Lace Corset Lingerie Bridal Shower Card by Zulibby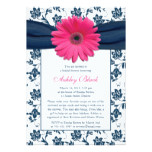 Pink Gerber Navy Damask Bridal Shower Invitation by wasootch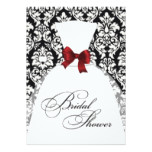 Elegant Damask Bridal Shower Invitation Dress Red by DamaskDiva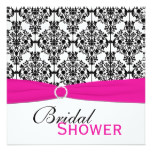 Pink, White, and Black Damask Bridal Shower Invite by NiteOwlStudio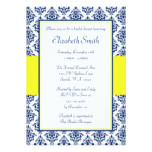 Navy Blue and Yellow Damask Bridal Shower Card by printcreekstudio
Chic Damask & Stripe Bridal Shower Tea Invitation by kat_parrella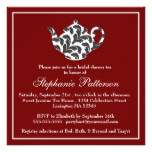 Chic Red & White w Damask Bridal Shower Tea Party Card by kat_parrella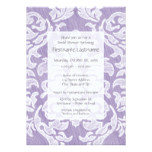 Lavender Modern Damask Bridal Shower Party Card by JustWeddings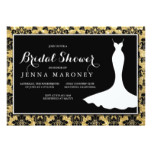 Black Damask with Gold Glitter Bridal Shower Card by GreenLeafDesigns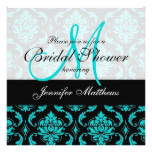 Aqua Blue Black Damask Bridal Shower Invitation by monogramgallery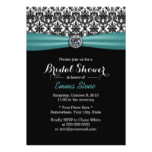 Teal Ribbon & Damask Diamond Bridal Shower Card by myinvitation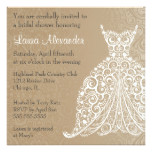 Wedding Dress Bridal Shower Invitation by pj_design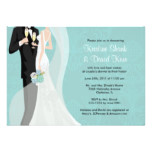 Couples Shower - Version 1 Card by WhirlibirdExpress
Rainbow colors damask wedding bridal shower card by weddings_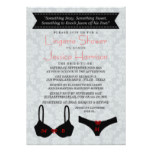 Elegant Lingerie Shower Invitations by Invitation_Republic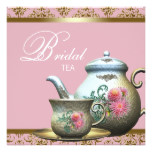 Pink Gold Damask Bridal Tea Shower Card by InvitationCentral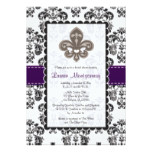 Fleur de Lis Bridal Shower Invitations Plum Black by OccasionInvitations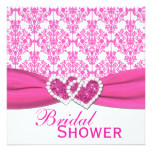 Fuchsia Pink and White Damask Bridal Shower Invite by NiteOwlStudio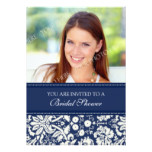 Blue Damask Photo Bridal Shower Invitation Card by DreamingMindCards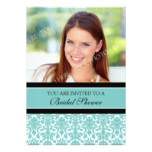 Teal Damask Photo Bridal Shower Invitation Cards by DreamingMindCards
 *Note: Accuracy of page color results is dependent on individual product listing (from Zazzle). Discrepancies may occur.
♥