Seasonally themed Fall and Autumn Bridal Shower invitations.
Reds, oranges, yellows, browns, and other fall inspired colors are the main design hues of these Autumn Bridal Shower invitations. Celebrate the changing of the leaves on the trees, and the Bride-to-Be's special Shower celebration with custom made invitations. Autumn is a beautiful time of year where the trees are filled with beautiful colors. Make your Fall Bridal Shower just as beautiful, and compliment your celebration with professional Autumn Bridal Shower invites. Personalized them for your occasion with the wording you need. You'll either have a free and easy proofing process with the designer or you'll be able to set them up yourself. Either way, you'll be getting exactly what you want. They are then professionally printed and delivered to you.
• Different invitation paper types from which to choose.
• High quality, full-color, full-bleed printing.
• Bulk discounts apply.
Sort by: date created | popularity
Showing 101 - 120 of 1541 products.
<< < 1
2
3
4
5
6
7 8 9 10 11 > >>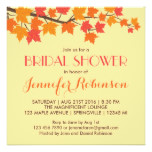 Maple Leaves Fall Wedding Invitation by raindwops
$2.21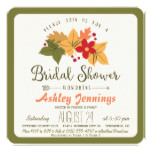 Elegant Fall Leaves, Floral Autumn Bridal Shower Card by Card_Stop
$2.35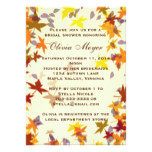 Fall Autumn Leaves Bridal Shower Invitation by cbendel
$2.01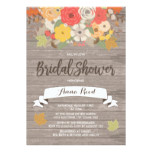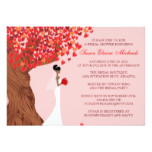 Falling Hearts Oak Tree Fall Bridal Shower Card by InvitationBlvd
$2.01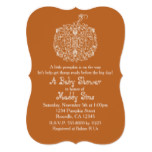 Autumn Fall Filigree Pumpkin Elegant Invitations by printabledigidesigns
$2.52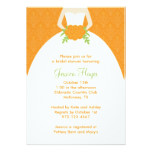 Fall Bridal Shower Invitations by cocoamintprints
$2.16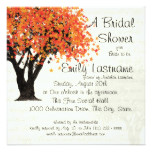 Dancing Blooms Tree Bridal Shower Card by happygotimes
$2.31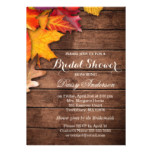 Autumnal Bridal Shower Rustic Country Wood Maple Card by CardHunter
$1.90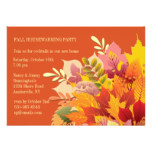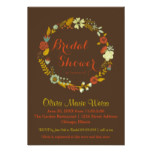 Brown Floral Circle Wreath-3x5Bridal Shower Invite by Midesigns55555
$1.75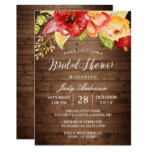 Rustic Country Barn Wood Floral Fall Bridal Shower Card by CardHunter
$1.90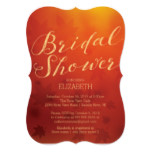 Elegant Autumn Ombre Bridal Shower Invitation by invitationstop
$2.30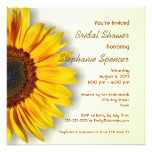 Sunflower Bridal Shower Invitation by dlgray
$2.31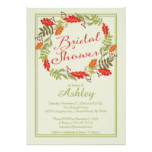 Beautiful Autumn Wreath Wedding Shower Card by invitationstop
$1.90
Mason Jar Fall Baby Shower Invitation by pj_design
$2.36
Rustic Sunflower Maple Leaves Wood | Bridal Shower Card by CardHunter
$1.90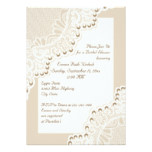 White lace with pearls wedding bridal shower card by weddings_
$2.22
Autumn Falling Maple Leaf Wedding Invitation Grey by raindwops
$2.21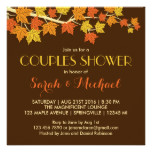 Rustic Brown Maple Leaves Fall Wedding Invitation by raindwops
$2.21
 *Note: Accuracy of page theme results is dependent on individual product listing (from Zazzle). Discrepancies may occur.
♥