This is the place to find your perfect Bridal Shower invitations!
They're beautiful, they're elegant, and some are fun and festive! Explore this large selection of Bridal invitations to find the design that perfectly compliments the Bride-to-be, honoring her properly for her celebration. We've made shopping for your shower invitations incredibly convenient. Select your favorite color using the color search buttons. Pick a theme using the preset popular themes below. Get specific using the search tool. Even browse through the unsorted invitations at the bottom. You have so many important decisions to make when planning your special pre-wedding celebration. We've taken the hassle out of Bridal Shower invitation shopping.
• Professionally printed on your choice of paper type.
• High quality, full-color, full-bleed printing.
• Envelope options may be available.
• Bulk discounts apply.
Quick color search buttons:
Search by Bridal Shower Theme:
Plum Purple Lace Burlap Bridal Shower Invitation by ModernMatrimony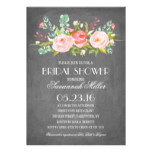 by NBpaperco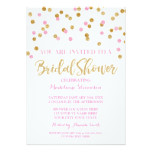 Gold Pink Confetti Bridal Shower Invitation by DreamingMindCards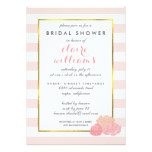 Pink Stripe & Blush Peony Bridal Shower Card by RedwoodAndVine
HERE COMES THE BRIDE | BRIDAL SHOWER INVITATION by FINEandDANDY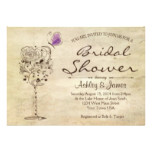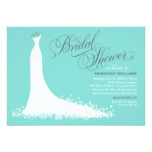 Bridal Shower Invitation | Elegant Wedding Gown by Plush_Paper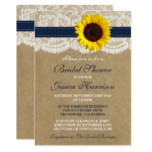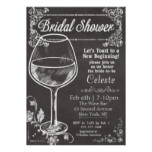 Bridal Shower Chalk Chalkboard Wine Invitation by
PaperandPomp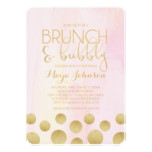 Brunch and Bubbly Bridal Shower Invitation by loralangdesign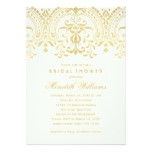 Bridal Shower Invitations | Gold Vintage Glamour by Plush_Paper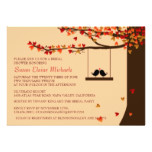 Love Birds Falling Hearts Oak Tree Bridal Shower Card by InvitationBlvd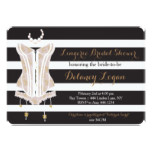 Lingerie Bridal Shower Invitation by ThreeFoursDesign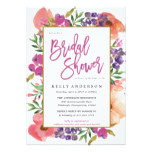 MODERN WATERCOLOR FLORAL bridal shower invitation by blush_printables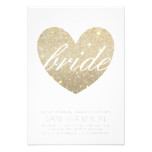 Bridal Shower Invite | Heart Fab Bride script by Evented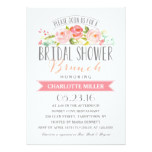 Rose Banner Brunch Bridal Shower Card by NBpaperco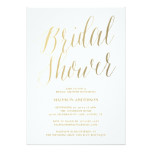 Modern Script | Bridal Shower Invitation by FINEandDANDY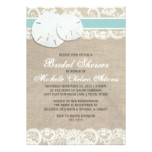 Beach Rustic Burlap Lace Bridal Shower Invitation by ModernMatrimony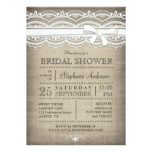 Vintage Lace & Linen Rustic Country Bridal Shower Card by kat_parrella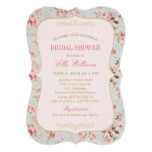 Bridal Shower Invitation | Vintage Garden Party by Plush_Paper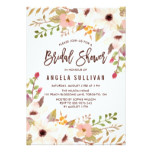 Watercolor Bohemian Flowers Bridal Shower Card by misstallulah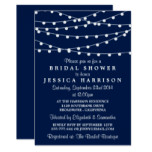 Modern String Lights On Navy Blue Bridal Shower Card by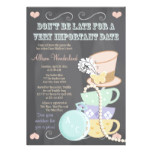 Mad Hatter Bridal Shower Invitations by OccasionInvitations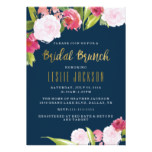 Bridal Brunch Shower Invitation Navy and Gold by EllisonReed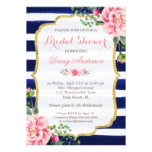 Bridal Shower Watercolor Floral Navy Blue Stripes Card by CardHunter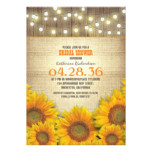 Sunflowers Rustic Bridal Shower Invitations by jinaiji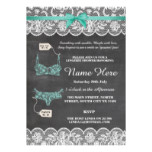 Lingerie Shower Bridal Party Chalk Lace Invite by WOWWOWMEOW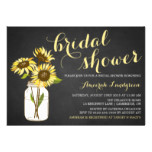 Country Chic Sunflowers Bridal Shower Invitation by misstallulah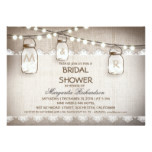 burlap and mason jars bridal shower invitations by jinaiji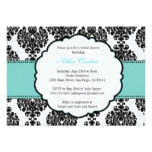 Blue Bridal Shower Invitations Damask by seasidepapercompany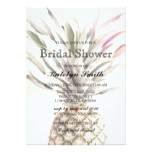 Pineapple Theme Bridal Shower Invitation by HumbleandStone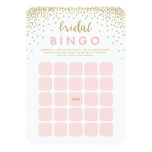 Confetti Shower | Bridal Bingo Cards by FINEandDANDY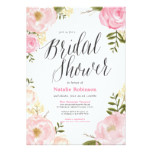 Garden Bridal Shower Invitation by blush_printables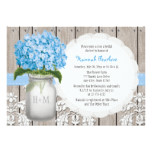 Blue Hydrangea Monogrammed Mason Jar Bridal Shower Card by OccasionInvitations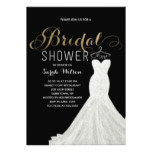 Extravagant Dress Gold Custom Color| Bridal Shower Card by NBpaperco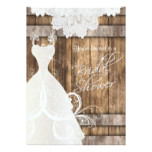 Bridal Shower in Rustic Wood and Lace Card by DesignsbyDonnaSiggy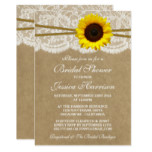 Rustic Sunflower Kraft Lace & Twine Bridal Shower Card by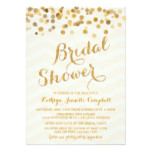 Gold Glittering Confetti Bridal Shower Invite by InvitationBlvd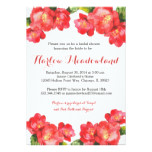 Red Floral Watercolor Bridal Shower Invitation by seasidepapercompany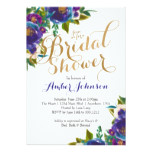 Floral Bridal Shower Invitation by loralangdesign
*Note: Accuracy of page results is dependent on individual product listing (from Zazzle).
Discrepancies may occur.
♥