from ThePaperMill.
Rustic chalkboard Rainbow couples bridal shower invitations which are modern and trendy. Designed in all of the colors of the rainbow, this contemporary and colorful wedding shower invitation for couples features pretty paper lanterns hanging from streamers with super modern text and fonts and a chalkboard overlay in the background. The rustic chalkboard rainbow wedding theme is hot this year and the colors will work well throughout the year- in weddings planned for summer, spring, winter and fall. There is also a coordinating wedding suite in the gallery.
Invitations:
• 5″ x 7″ (portrait).
• Choose from six paper types.
• High quality, full-color, full-bleed printing on both sides.
• Each invitation comes with a white envelope.
~
Other popular couples shower invitation options from ThePaperMill include:
Sort by: date created | popularity
Showing 1 - 8 of 24 products.
1
2 3 > >>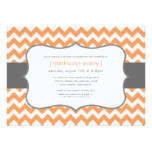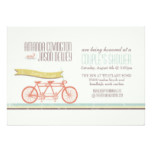 Tandem Bicycle Couples Bridal Shower Vintage Look Card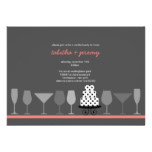 Lilac and Gray Chevron Couples Bridal Shower Card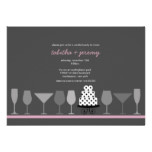 Modern Cocktail Party Bridal Shower Charcoal Pink Card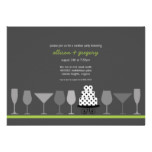 Lime and Charcoal Modern Cocktail Couples Shower Card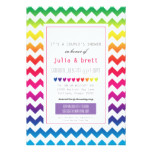 Couple's Shower Rainbow Chevron Bridal Shower Card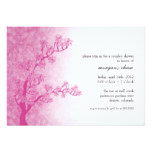 Vintage Cherry Blossom Tree Bridal Shower Card
Sort by: date created | popularity
Showing 1 - 8 of 24 products.
1
2 3 > >>